Description: RCA female angled shielded THT female socket with red marker
RCA socket, female angular with red marker. It has THT leads for threaded mounting on PCBs. It is a shielded version of the connector.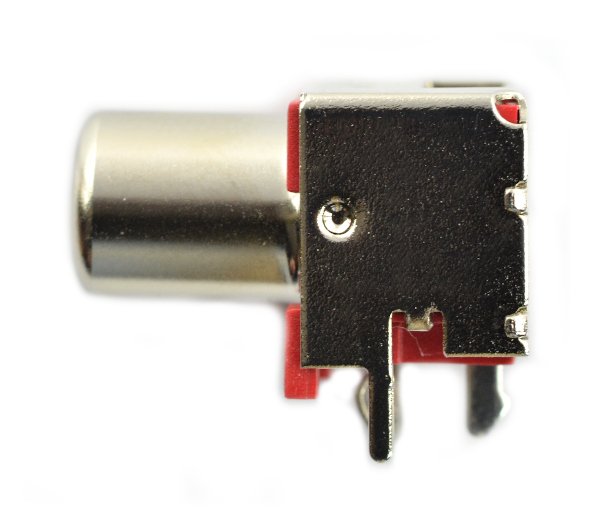 Angled RCA socket.
Specification .
Connector type: RCA
Colour of the marker: red
Mounting: angled, threaded THT
Connector version: shielded
Details in the technical documentation.