Attention!
The product has been discontinued. Check other products in category.
Product description: RCA female angled shielded THT socket with red marker
Female angled RCA socket with red marker. It has THT leads for PCB mounting. It is a shielded version of the connector.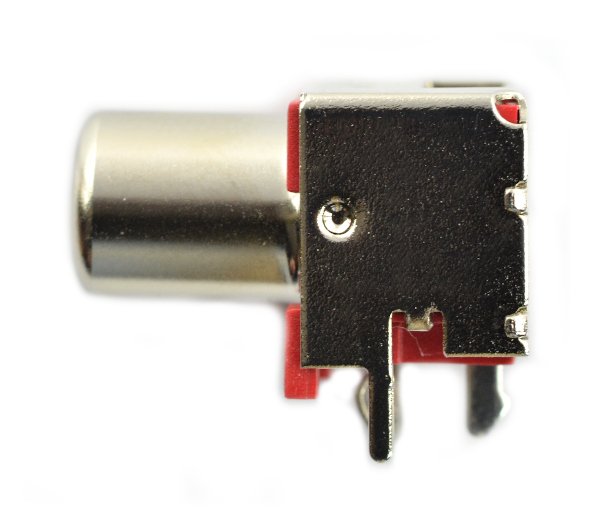 Angular RCA female connector.
Specification
Connector type: RCA
Marker colour: red
Mounting: angle, THT-cut
Connector version: shielded
Details in the technical documentation.