Product description: CNC milling machine WorkBee v2.1 - 1000 x 1000 mm
The WorkBee1000 x 1000 mmCNC milling machine allows forprecise cutting of foam, wood, plastics and aluminium. The device is designed both for beginners who plan to do smaller work in their home garage, and for small and medium-sized companies planning to expand their business. The working surface of the router is800 x 770 mmand its accuracy is up to 0.2mm. The milling machine's construction is based onV-Slotand C-Beamaluminium profiles. The set consists of elements forself-assembly.The manufacturer is not responsible for the accuracy of the unit and only provides general advice. The help in assembling may involve additional costs.
Version v2.1 WorkBee CNC milling machines
Version v2.1 is the most improved model of milling machine. The accuracy of the construction is approx. 0.2 mm, depending on the materials used, operating parameters and quality of the pick. In this version the belt drive has been changed to a screw drive for each axis. The use of this type of drive makes the unit practically failure-free, accurate and very precise.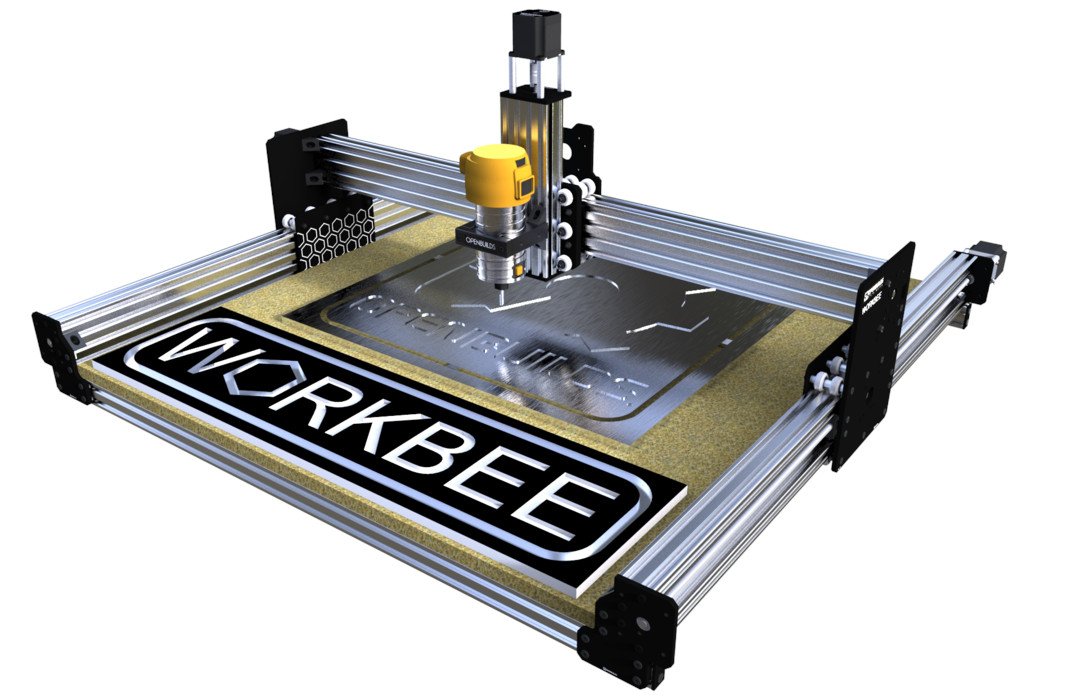 CNC milling machine WorkBee.
Attention!
The set contains only profiles and accessories needed to assemble the CNC milling machine structure. It does not includemotors,controller, or spindle.
WorkBee CNC milling machine specifications
Drive: ACME screw
Work area: 800 x 770 mm
Construction dimensions: 1000 x 1000 mm
Self-assembly kit