Description of DFRobot Gravity Self-Locking Switch
Digital bistable switch with 3-pin connector. It is powered with the voltage from 3.3 V to 5 V, it works with Arduino modules. The kit includes a cable adapted to DFRobot IO Expansion Shield. Each press of the button changes its status to opposite. The actual state is saved before pressing this button.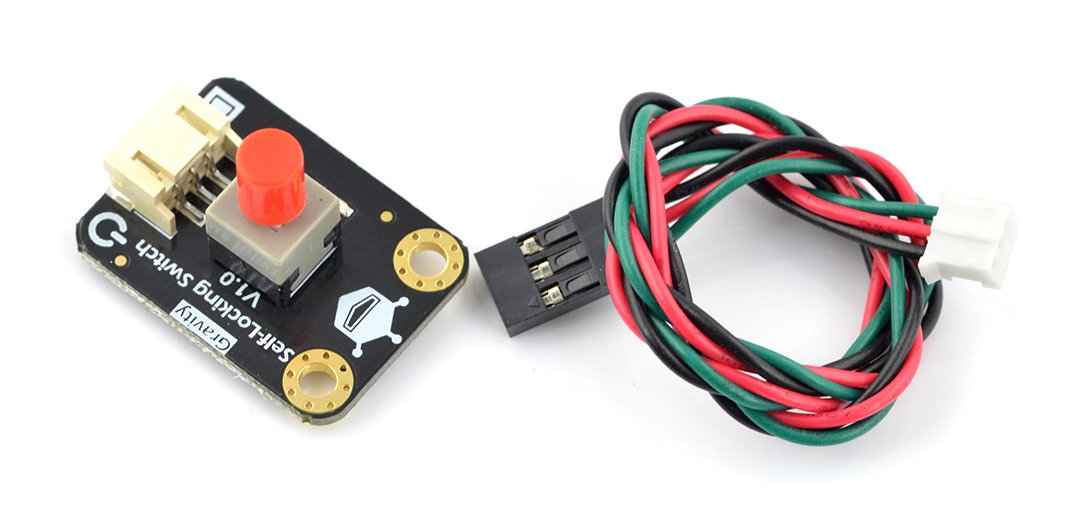 The product is compatible with Arduino
Sample code and detailed information can be found inthe user's guide.
Connection
The module works with any microcontroller with digital inputs, includingArduino. To read data, just connect the power supply and output pin to any input of the microcontroller, and read its status.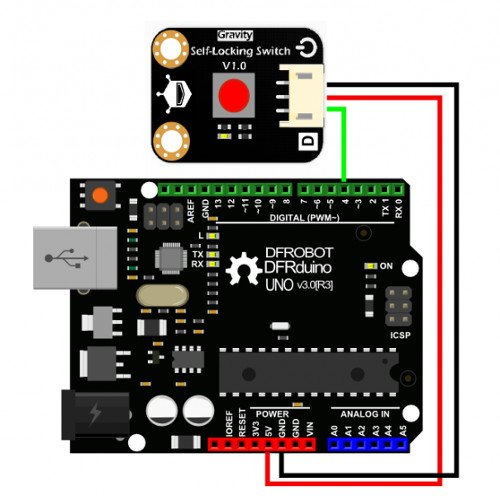 Example of connecting the sensor withArduino.
Specification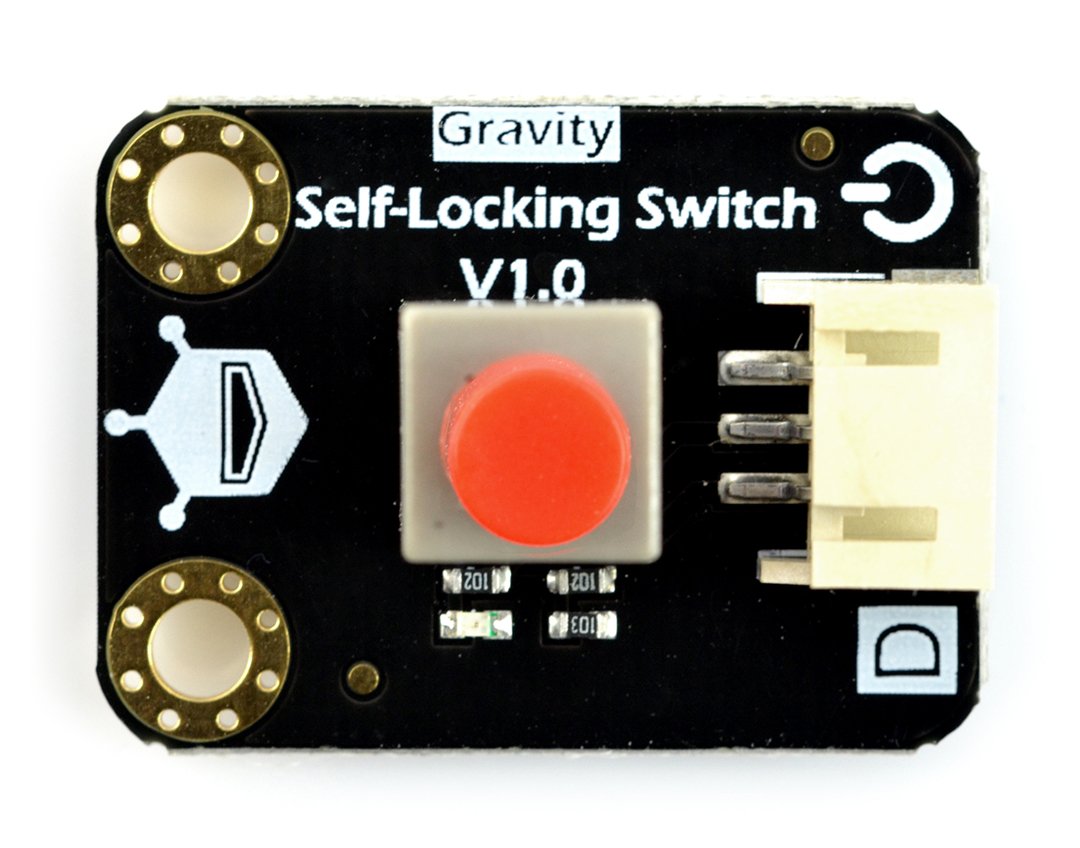 Board is suitable for connectors of DFRobot IO Expansion Shield for Arduino V7.1.
Set includes:
Digital bistable switch 
Connecting cable