Product description: Li-Pol Dualsky 110mAh 30C 1S 3.7V battery pack
Powerful lithium-polymer battery Dualsky. Discharge current: continuous 30 C (3.3 A), weight 4.2 g, dimensions 36 x 11 x 6 mm.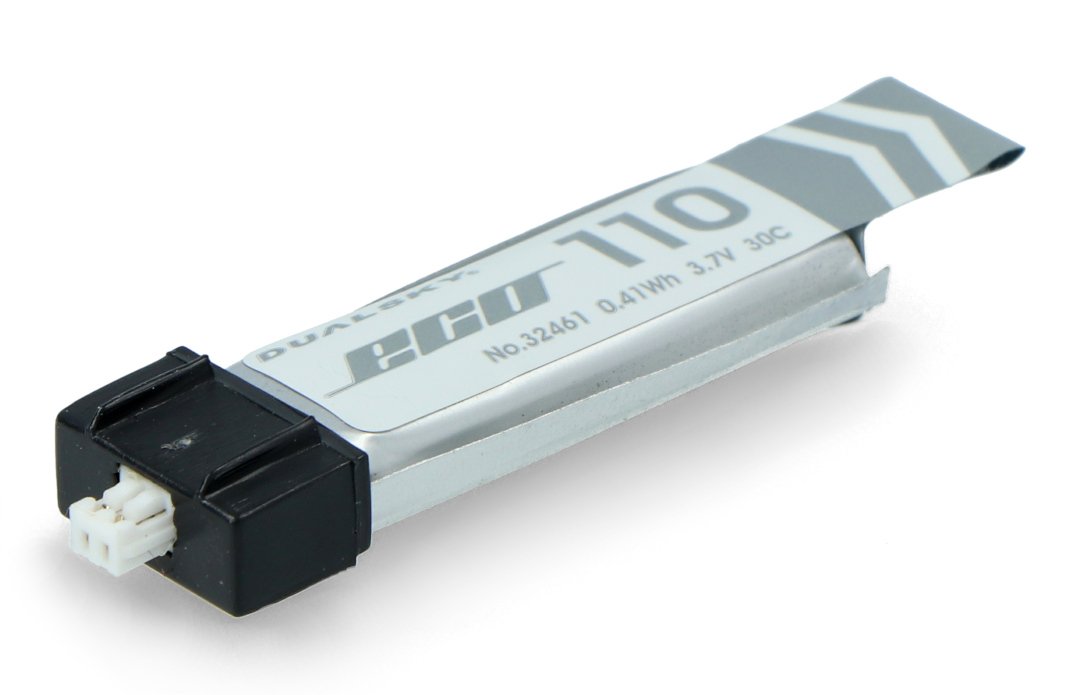 Li-Pol Dualsky battery specification
One cell (1S) Li-pol
Manufacturer: Dualsky, ES series
Nominal voltage: 3,7 V
Capacity: 110 mAh
The discharge current:

continuous: 30 C (3,3 A),

Balancer output
Mini JST connector installed in a plastic casing
Dimensions: 36 x 11 x 6 mm
Weight: 4,2 g
Attention!
Do not discharge below 3V/flame.
Li-POL batteries require chargers that support Li-pol cells/packages charging process.
Do not charge (applies to all Li-Pol types) with ordinary chargers that do not have dedicated charging algorithm for this type of batteries.
Use only with regulators that enable work with Li-Ion/Li-Pol batteries.
Do not store with other conductive materials (short circuit possibility)!
Do not dismantle packages and cells, do not pull out of the protective foil.
Do not leave unattended during charging.
In case of mechanical damage to the cell - DO NOT USE!