Product description: Limit switch with roller WK7121
Limit switch with7 cmlong lever ended with a roller. It operates with 250 V and the maximum load is 5 A.The limit switchis used to detect the set position of the moving element. It will disconnect the circuit or the entire device when the specified position is reached. It is usually installed in machine trolleys, at the ends of the running rails, to prevent a certain point being exceeded.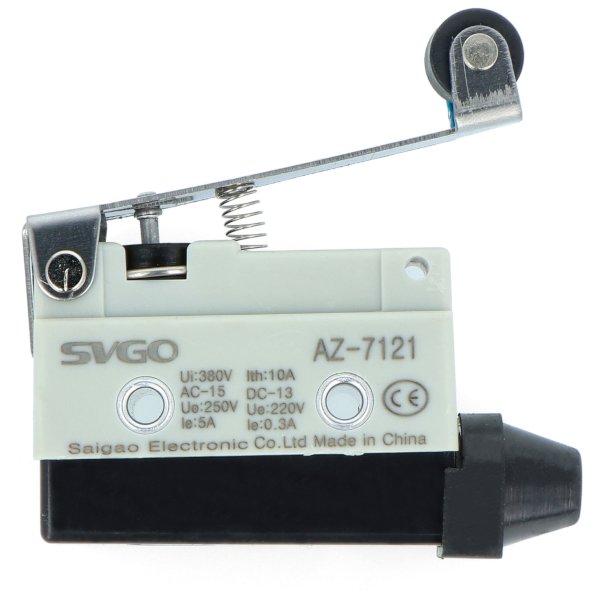 Limit switch with roller - WK7121.
Specification of limit switch WK7121
Number of switch positions: 2
Switch type: monostable
Number of switch circuits: 1
Switch type: extreme
Switch current: 5 A
The way you switch: ON - (OFF) / OFF - (ON)
Switch voltage: 250 V
Number of exits: 3
Type of connection: screwed
The lever has a roller at the end
Mechanical installation: screwed on
Length of lever: 70 mm
Dimensions: 70 x 40 x 20 mm