Product Description: IR Beam Interruption Sensor - LED 3 mm - 0-50 cm
The sensorreacts to an interruptionof the beam of infrared lightthat is transmitted between thetransmitterandreceiver. When the beam is interrupted by another object, the receiver signals this event by lighting up. The module is equipped with a3 mm IR LEDwith an illumination angle of10°. Beam interruption systems are used e.g. in measuring gates.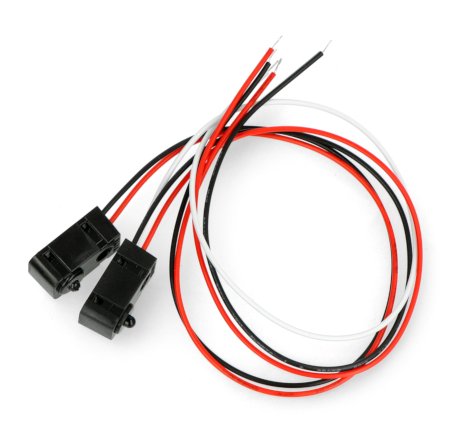 IR beam interruption detector - 3 mm LED.
Specifications of the beam interruption sensor
Supply voltage: 3.3 V to 5 V
Range: 0 cm to 50 cm
Diode: 3 mm IR LED
Illumination angle: 10°
Response time: up to 2 ms
Output: open collector