Product description: Limit switch with folding roller WK7124
Limit switch with lever on a7 cmlong spring ended with a folding roller. It operates with a voltage of 250 Vandthe maximum load is 5 A.The limit switchis used to detect the position of the moving element. When it reaches a certain position, it will disconnect the circuit or the whole device. It is usually installed in machine trolleys, at the ends of the running rails, to prevent a certain point being exceeded.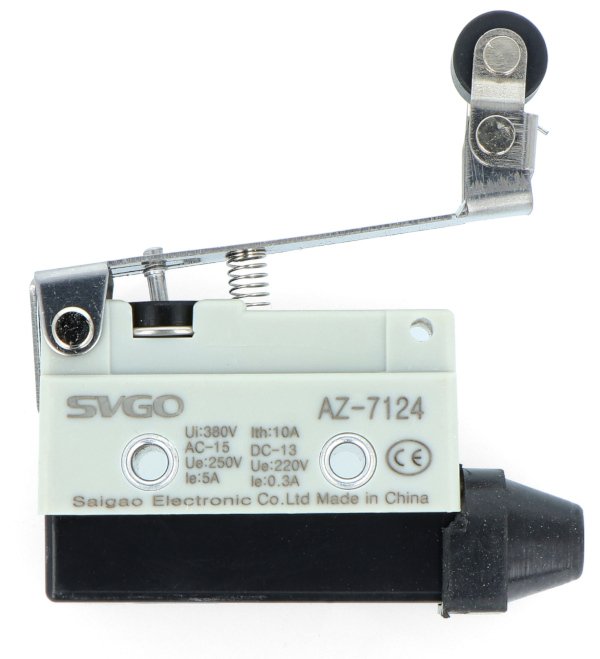 Limit switch with folding roller - WK7124.
Specification of limit switch WK7124
Number of switch positions: 2
Switch type: monostable
Number of switch circuits: 1
Switch type: extreme
Switch current: 5 A
The way you switch: ON - (OFF) / OFF - (ON)
Switch voltage: 250 V
Number of exits: 3
Type of connection: screwed
It has a lever ended with a folding roller
Mechanical installation: screwed on
Length of lever: 70 mm
Dimensions: 70 x 40 x 20 mm