Product Description: IoT Network Gateway RG186 LoRaWAN 868MHz - Ethernet, WiFi - Laird Connectivity 455-00028
The RG186 LoRaWAN-enabled network gateway is the ultimate solution for secure, scalable and reliable LoRaWAN solutions. It allows you to collect data from a distance of 15 km over LoRaWAN and transmit it to the cloud via WiFi / Ethernet. The gateway provides full network control, adding multi-protocol connectivity to sensors and devices to create a practical IoT network. The device's housing is IP67 rated, making it resistant to outdoor conditions.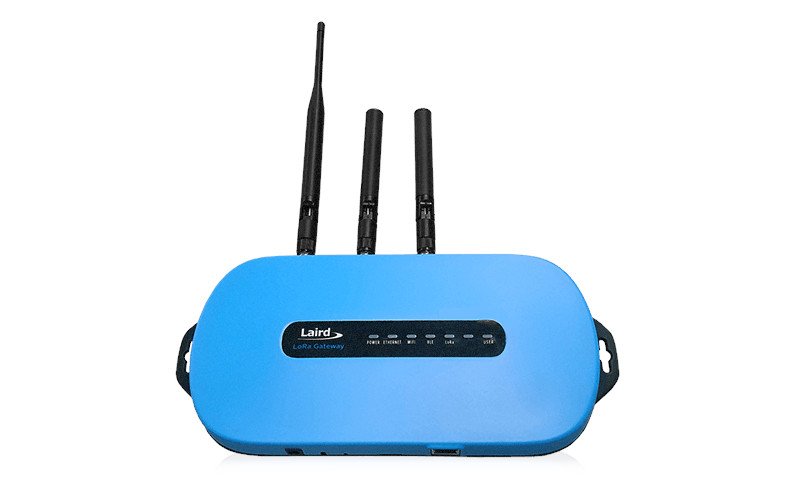 LoRaWAN network gateway - WiFi / Ethernet.
Main features of the RG186 IoT gateway
IP67-rated housing
Linux operating system installed, configured through the web interface
Supports TR-069 remote management
Operates at 868 MHz
Added support for the Semtech Basisc Station forwarder in addition to updated ChirpStack and Senet packet forwarding services
Transmits data wirelessly over WiFi or wired over Ethernet
Equipped with 3 external antennas
Communication within 10 miles (approx. 15 km)
RG186 IoT gateway specifications
Power supply
12 V / 1 A (power supply included)
Chip
Semtech SX1301 / 1257 (LoRa)
CSR8811 A08, QCA6004 (WiFi)
Wireless network
LoRaWAN
802.11a/b/g/m
WiFi frequency
2.4 GHz / 5 GHz
Number of channels
8
Supported operating system
Linux kernel 4.x installed
Packet forwarding

IoT network with Semtech base station or UDP forwarder,
Semtech base station or ChirpStack with UDP forwarder service,

Senet via legacy Semtech UDP or proprietary Senet forwarder

Range
Up to 10 miles (approx. 15 km)
Security
WEP, WPA, WPA2
Transmission power
+27 dBm
Antennas
3x standard external antennas
Degree of protection
IP67
Operating temperature
from-30°C to 70°C
Dimensions
133 x 275 x 30 mm