Product description: USB A - RS-232 converter Akyga AK-CO-02 - 1 m
One wayUSB A to RS-232 converterwith a1mlongcable. It allows to connect your laptop and computer with devices communicating viaRS-232interface, such as some printers, fiscal cash registers or electronic meters.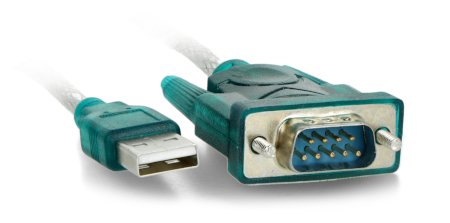 Cable with USB A - RS-232 connector.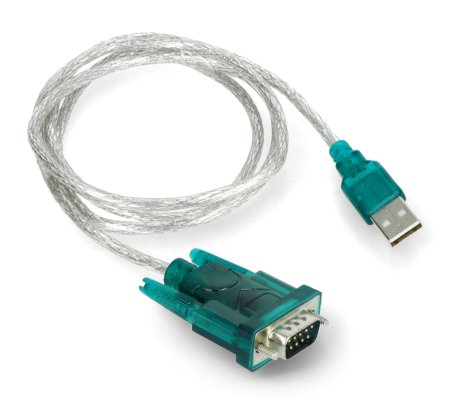 Equipped with ferrite filter.
Technical specification
Type: communication cable
Standard: unidirectional USB - RS-232

connector 1: USB A
connector 2: D-Sub

Ferrite filter: yes
Insulation material: ABS
Working temperature: from 5°C to 50°C
Cable length: 1 m
Cable diameter: 7 mm
Product dimensions: 160 x 153 x 26 mm
Set contents
USB A to RS-232 converter
Installation plate