Attention!
The sale of the product has been completed. Check others in thiscategory.
Product description: Mini Drill VTHD01 with accessories
A small, convenient drill and grinder. Great solution for professionals doing minor assembly and maintenance work. 2 sanding bits and 2 drills make this tool versatile and very handy. Powered by 12 V.
Attention!
The drill has a DC socket 2.1/5.5 and requiresa12 V DCpower supplywith a minimum of 400 mA.
It supports drill bits with a diameter from Ø 0.8 to Ø 2.8 mm.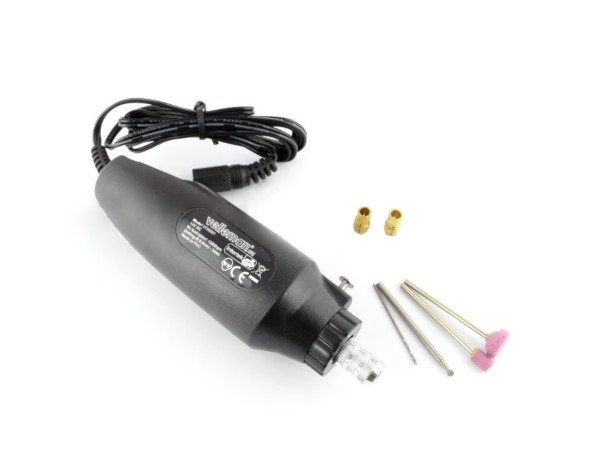 The kit includes:
mini-drilling machine
1 mm drill
set of grinding wheels (2 shapes)
ball mill
a set of bits for different drill bit diameters