Product description: DFRobot FIT0471 - step-up booster with USB output - 0.9-5 V 0.6 A.
The circuit stabilizes the input voltage from 0.9 V to 5.0 V from PH2.0 or the terminal socket to 5 V, which is fed to the USB output. The maximum output current is 0.6 A, module dimensions are 43 x 33 mm.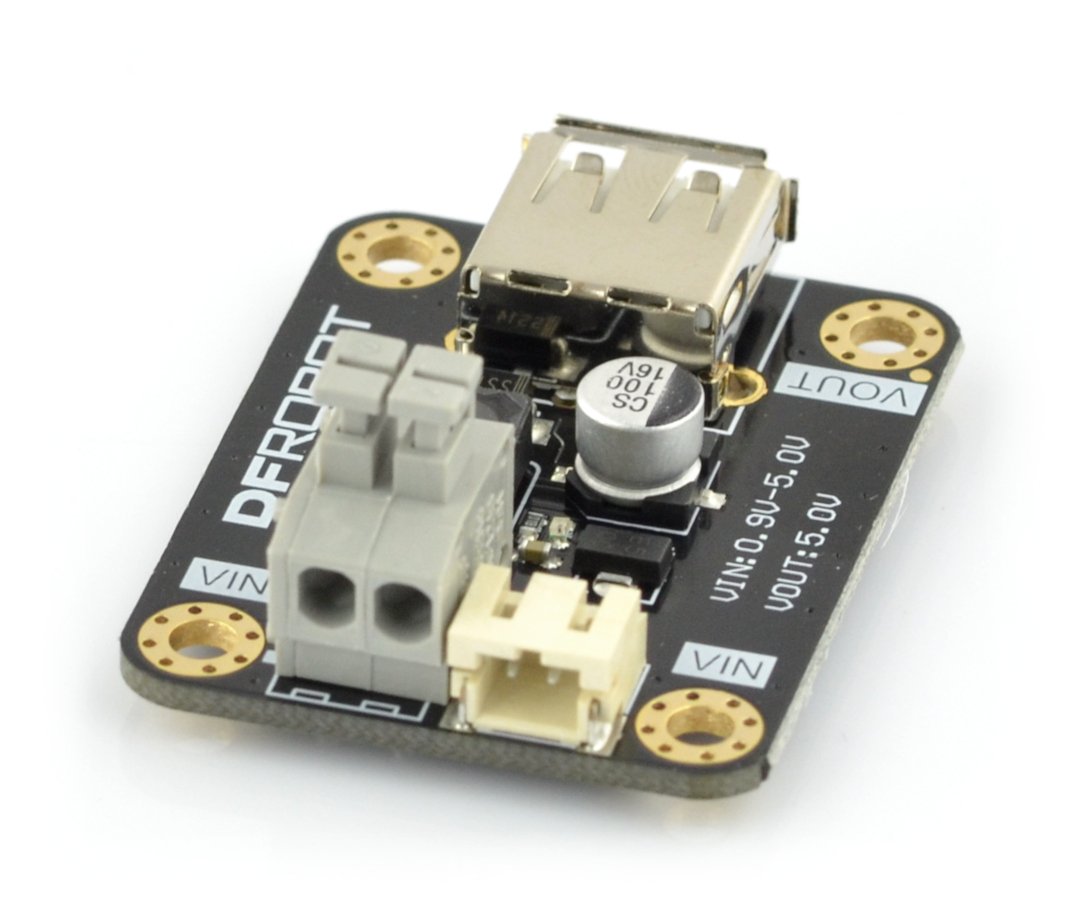 The inverter has a convenient input, snap-in connector and a USB type A socket output.
Specification DFRobot FIT0471
Input voltage: 0.9 V to 5.0 V
Output voltage: 5 V
Output current: up to 600 mA
Controller: PFM DC-DC boost
Module efficiency: 85%
Input connectors:

PH2.0 - 2-pin JST, raster 2.00 mm. Compatible with e.g.Li-Pol 3.7 Vbatteries
KF235-3.81-2P - terminal block, 2-pin

Output connector: USB 2.0
Dimensions: 43 x 33 mm