Attention!
The product has been discontinued. Check others products incategory.
Description
The card has installed the software NOOBs forthe Raspberry Pi minicomputer in version 4B, 3B+, 3B, 2B, 1B+ 1A+. The program allows the installation of popular operating systems after you put the card in and run the minicomputer. Available are, in particular: Raspbian, Pidora and XBM.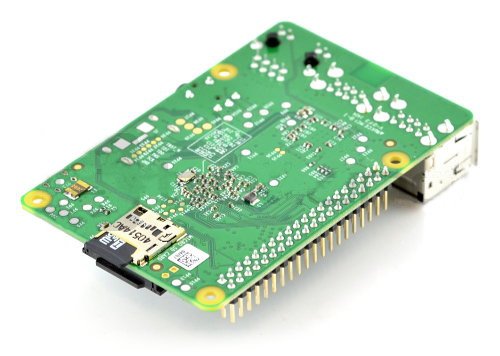 Printing on the card may differ from the one visible in the picture, but the settings are completely saved.
The parameters of memory card
Parameter
The value
Manufacturer:
Sandisk
Capacity:
16 GB
Standard:

microSDHC / microSDXC

Interface:

UHS-I

Speed of:

read: up to 40MB/sec
record: up to 15 MB/sec

Dimensions:
15,0 × 11,0 × 1,0 mm
Weight:
0.4 g
Package dimensions:
70 mm (width) x 125 mm (height)
Weight in package:
12 g
Power source:
The power of the device
Operating temperature:
-25 to +55°C (recommended)
Storage temperature:
-20 to +65°C (recommended)
Humidity:
30 ~ 85% (recommended)
File system:

exFAT (64 GB)

FAT32 (8, 16, 32 GB)

Warranty:
Life