Product description: LCD display 4x20 characters blue
Popular alphanumeric LCD display, voltage supply 5V. Characterized by its simplicity and the support for many microcontrollers.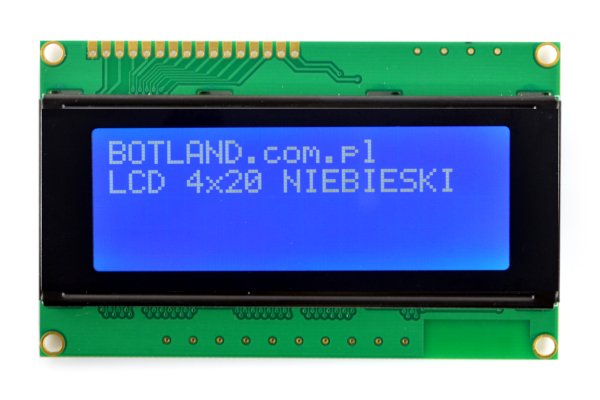 The product is compatible with Arduino
In the standard set of libraries and sample programs downloaded from the Arduino environment there is  a library LiquidCrystal, which provides support for the display control.
LCD display specifiaction
LCD display 4x20 characters,
Driver compatible with HD44780
Blue background, white characters
Unit size: 98 x 60 mm
Operating temperature range: --20 to +70 °C
Details in the documentation.