Description
A-Star, similarly to the Arduino Micro, is based on the Leonardo module - uses the Atmega32u4 microcontroller from AVR family. It is equipped with 26 digital inputs/outputs, 7 of which can be used as PWM outputs and 12 as analog inputs. The system works with voltages of 5 V, works with a clock signal with a frequency of 16 MHz.
The advantage of module A-Star Mini SV, is the ability to power with a high voltage with a voltage from 5 V to 40 V.
In our offer you will find:
A-Star Mini SV - power from 5 V to 40 V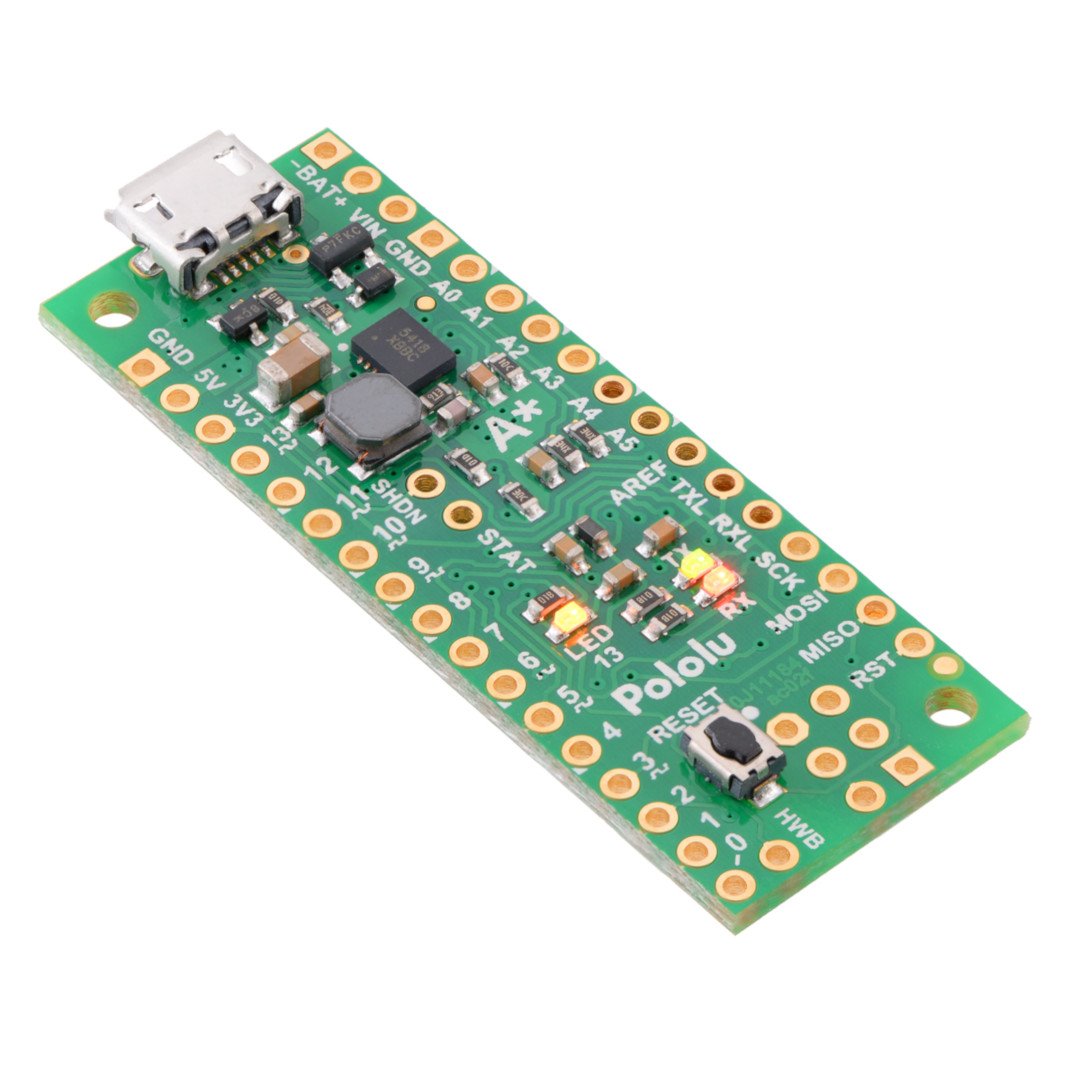 Unlike the Arduino Micro, it does not have soldered connectors (however, goldpin strips are included in the package). The user decides which leads will be needed so the board can maintain its small size.
Leads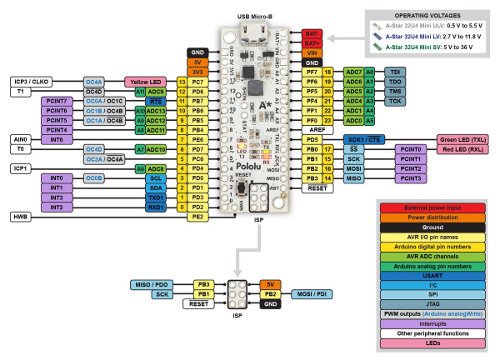 The figure above shows the distribution of leads of the A-Star Mini module from Pololu. With Yellow marked were I/O pins (input/output) with the name in accordance with the documentation of ATmega32u4, with green color marked were analog inputs of the A/C converter.
Programming
Creating and downloading software is allowed by the free environment of the Arduino IDE. Implemented bootloader allows you to send the program directly via the micro USB cable. A detailed description can be found in the instructions supplied by Pololu.