Product description: Plastic enclosure Kradex Z20 - 120 x 126 x 54 mm black
Two-piece, housing designed for protecting and storing electronic circuits. The material of the case is ABS. The set includes screws necessary to assemble the case. The external dimensions of the case are 120 x 126 x 54 mm.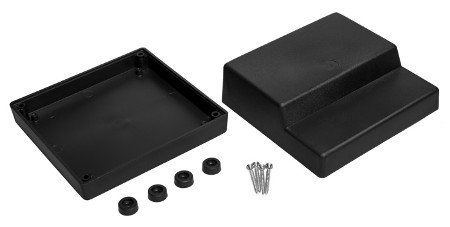 The enclosure measures 120 x 126 x 54 mm.
Specifications
Colour: black
Material: ABS
Upper and lower part connected by four screws (included)
Four feet are also included
External dimensions: 120 x 126 x 54 mm