Description
Holding electromagnet is powered with voltage of 12 V with the power of 2.7 W. It keeps the weight of 64 kg by standard earth acceleration of 9.8 m/s2. The dimensions of the electromagnet are 80 x 40 x 24 mm. Included is a set of mounting screws.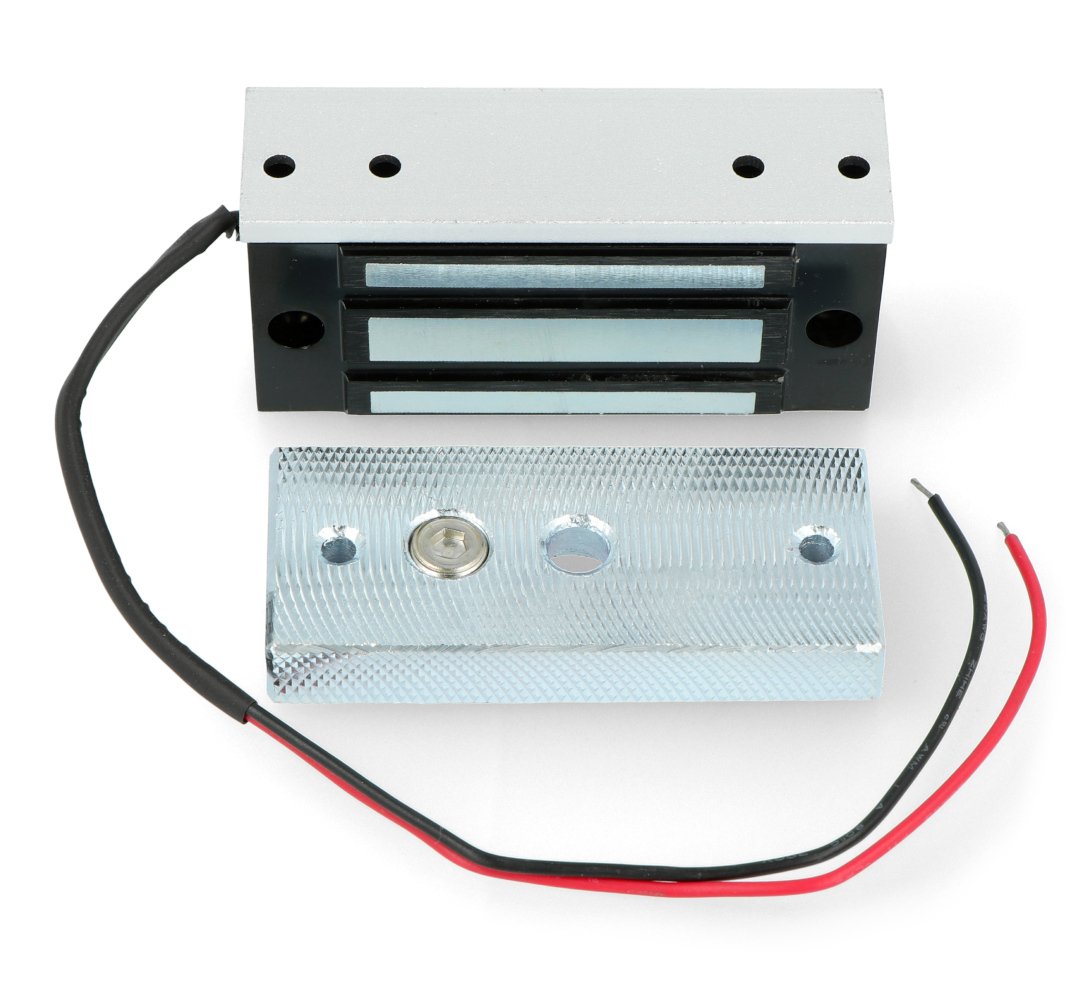 The device can be used as an actuator controlled by any microcontroller, e.g. an Arduino. Please note that an electromagnet consumes too much power to connect it directly to the pins of the microcontroller. For this purpose, you can use relays, optical isolator or transistor amplifier.
Attention!
The manufacturer recommends maintaining a good heat dissipation from the housing, because with the temperature rise of the coil, the force that holds, decreases.
 Specification
Supply voltage: 12 V
Power: 2.7 W
Current consumption: approx. 220 mA
Load: 64 kgf (holding a weight of 64 kg for the gravitational acceleration of 9.8 m/S2)
The wires with insulation removed at the ends with the length of about 12 cm.
Set has installation screws
Temperature limit: 130 °C
Electromagnet dimensions: 80 x 40 x 24 mm
The dimensions of the metal board: 75 x 32 x 11 mm
Included
Electromagnet
Metal board
Set of installation screws
Hex key