Description: Grove - set of 5 4-pin 4-female wires - 10 cm
A set containing 5grovewires with a length of10 cm, ended on both sides witha 4-pinplug. The cables can be used to connect M5Stack main modules with Unit extension modules and to connect sensors from the Grove system. The cable consists of 4 lines: two for data transmission and one for power and GND lines each.


Cable specification
Number of pins: 4

data transmission line - 2x
power line - 1x
GND line - 1x

Type: Grove
Length: 10 cm
Number of wires included: 5 pcs.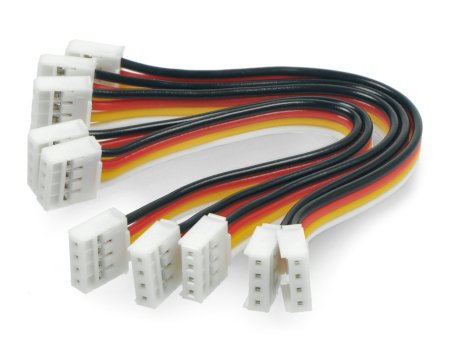 Set consisting of 5 wires of 10 cm length.