Description: Ceramic grease - 100 ml spray
The product is designed for use on mechanically and thermally loaded elements.Prevents metal seizure and corrosion. Does not contain metal or silicone compounds. Resistant to chemical substances, water and weather conditions.Capacity: 100 ml.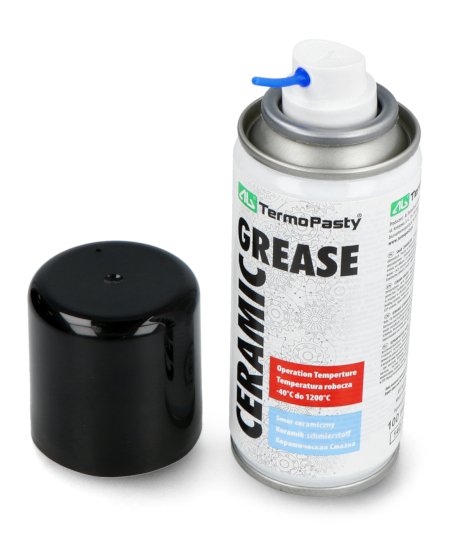 Ceramic grease - spray 100 ml.
Specification of ceramic grease
Capacity: 100 ml
Operating temperature: -40 °C to 1200 °C
Application:

Installation of boilers, ovens, engines, heating systems, water pumps
At heads, hubs and brake systems
ABS, ASR and ESP systems
Itp.
Other lubricants andcleanersare also available in our offer.