Product description: graphite grease - spray 100 ml
Preparation intended to lubricate metals. Graphite additive increases resistance to loads. It also provides corrosion protection. It is resistant to water. Product with a capacity of 100 ml. Ignition temperature is 200°C.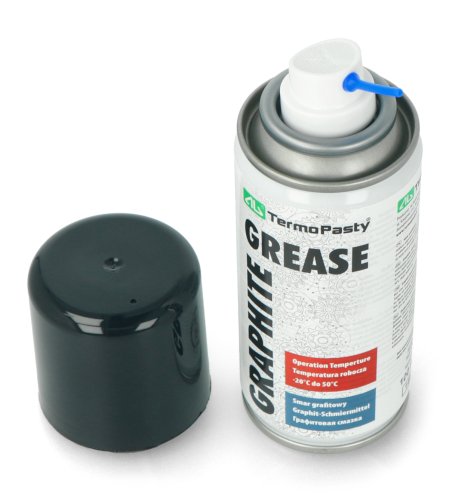 Graphite lubricant - spray 100 ml.
Specification for graphite grease
Capacity: 100 ml
Work temperature: from -40°C to 50°C
Ignition temperature: >200°C
Specific weight: 0.9 g/cm3
Application:

Automotive springs
Worm and pinion gears
Threads and bolts subjected to corrosive action
etc.