Attention!
The product has been discontinued. Check other products in category.
Description
A module that allows you to make the function to determine the color of ambient light. Applied sensor TCS34725 with a LED backlight and a built-in IR filter. It has a dynamic range of 3 800 000 : 1 with adjustable time and gain. It communicates via the I2C bus. It works with a voltage from 3.3 V to 5 V.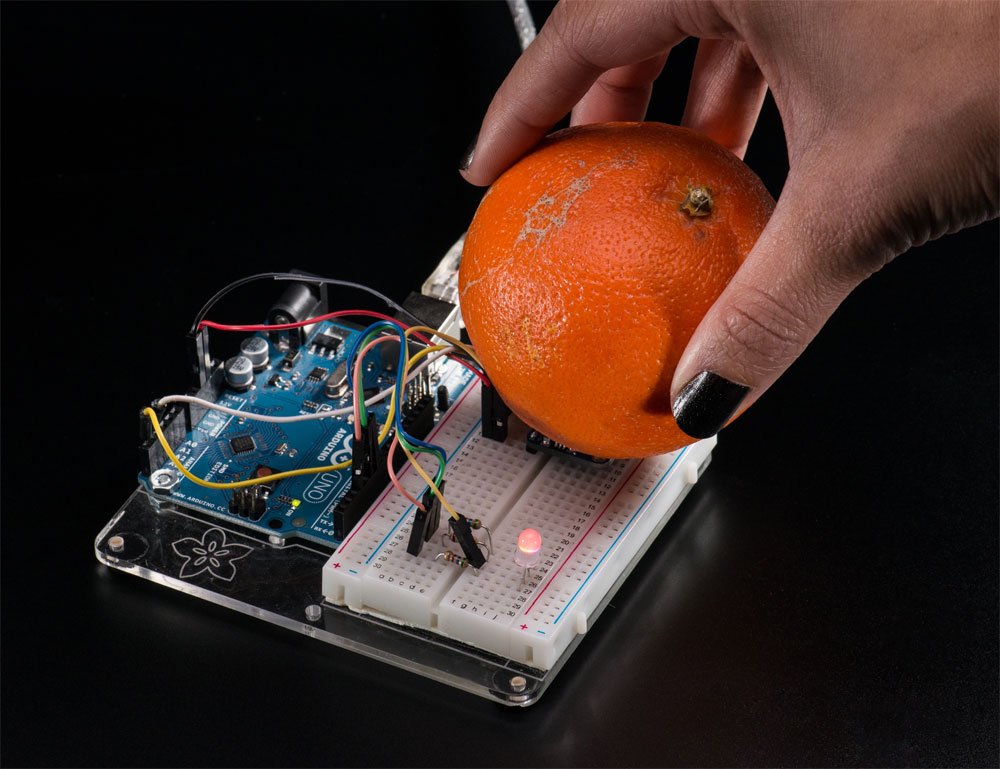 The product is compatible with Arduino
Sample code and detailed information can be found inthe user guide.

Sensor TCS34725
Sensor to determine the color from the RGB palette, it has a built in IR filter that cuts out unwanted component in the range of infrared light. On the board is, controlled through a MOSFET transistor and the LED that illuminates the measured surface. An additional advantage is the dynamic measurement range of 3 800 000 : 1.
Connection
The sensor works in conjunction with any microcontroller that has I2C interface, includingArduino.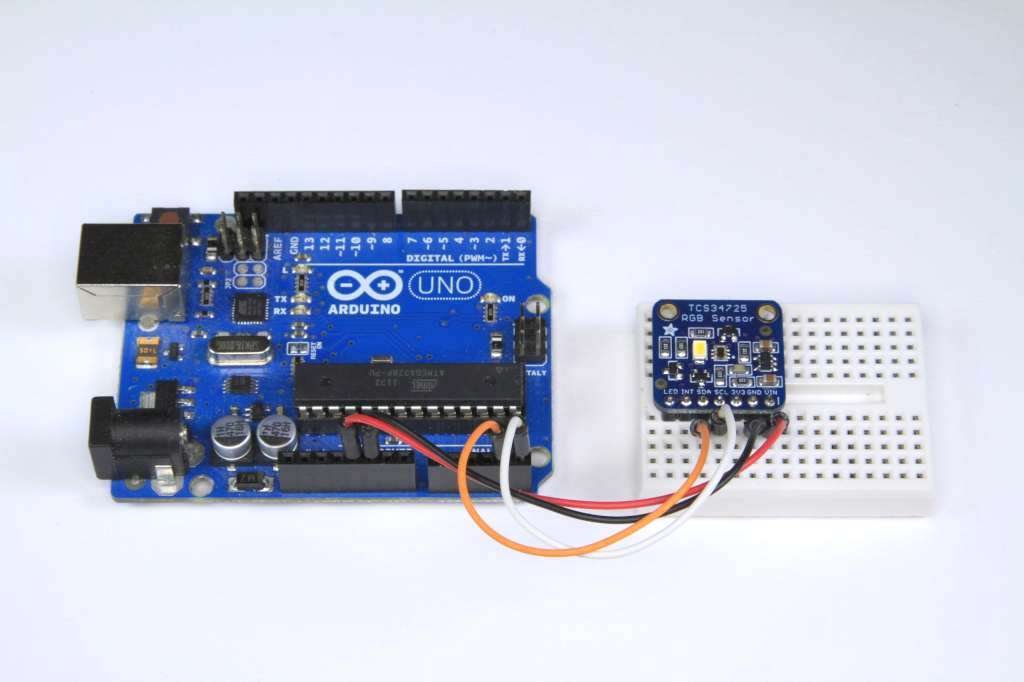 Example of connecting the sensor withArduino.
Specification
Supply voltage: from 3.3 V to 5 V
LED backlight with a neutral color of 4150 °K, driven through a MOSFET transistor
Built-in IR filter
Dynamic measurement range: 3 800 000 : 1
Communication: I2C (SDA and SCL line)
Sizes: x 20,28 of 20.44 mm
Weight: 3.23 g