Attention!
The product has been discontinued. Check other products in category.
Description
Compact, wireless keyboard working also as a touchpad for remote computer management. The device works with the Raspberry Pi. The set also includes the USB adapter and charging cable.
Compatibility
Keyboard H18+ works with Smart TV with USB slot, computers with the operating system Winows / Linux / Mac OS, minicomputers Raspberry Pi and devices running with the Android operating system. Not all function keys are supported on any operating system.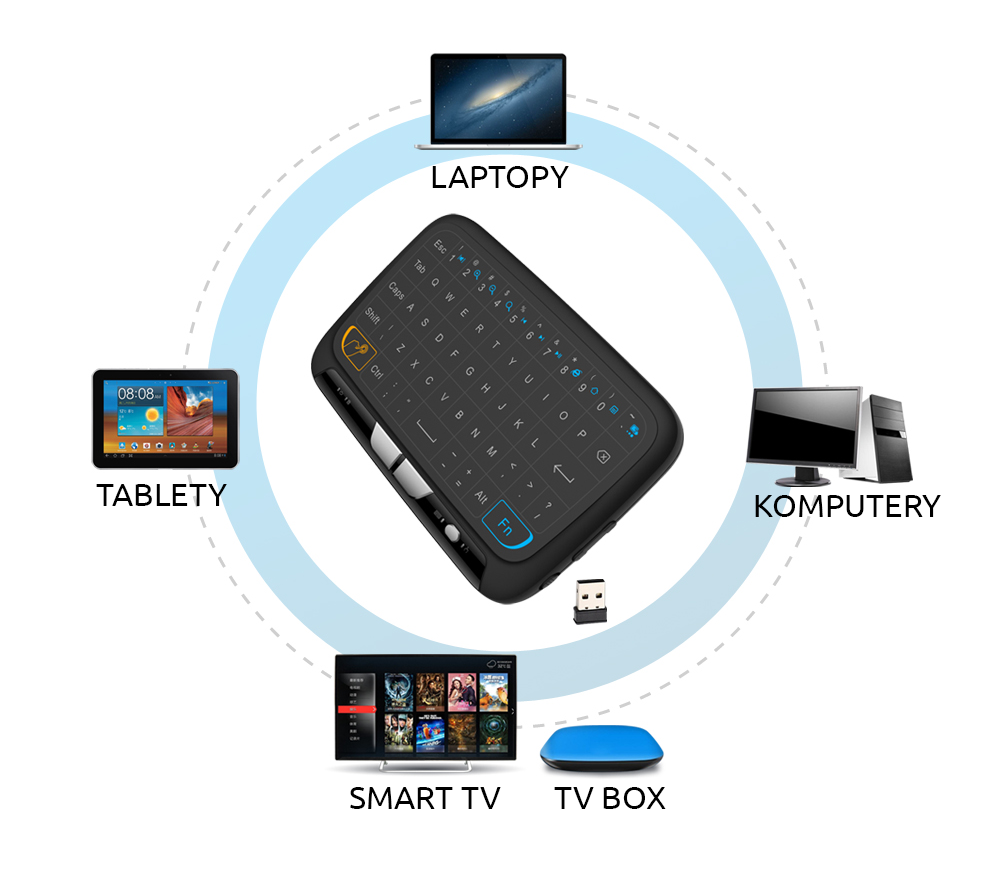 Functionality
The keyboard has a classic QWERTY keyboard layout and touchpad that runs across the whole surface of the keyboard. The mode change, from the keyboard to the mouse or from the mouse to the keyboard, is done using one button. When typing text, the keyboard vibrates slightly.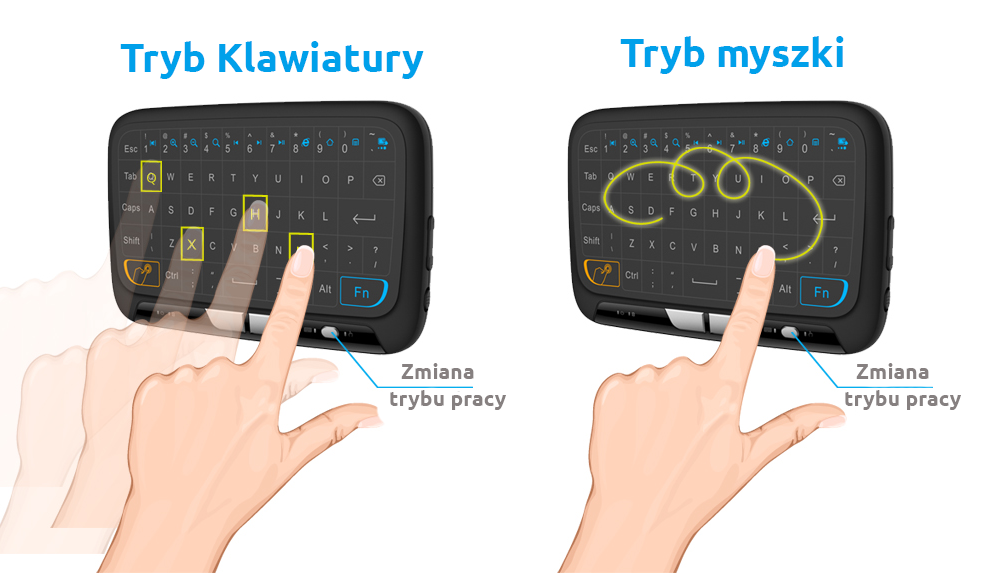 Gestures
Model H18 was equipped with a touchscreen over the entire surface, on which a lot of useful gestures and shortcuts that make working with the device, were programmed.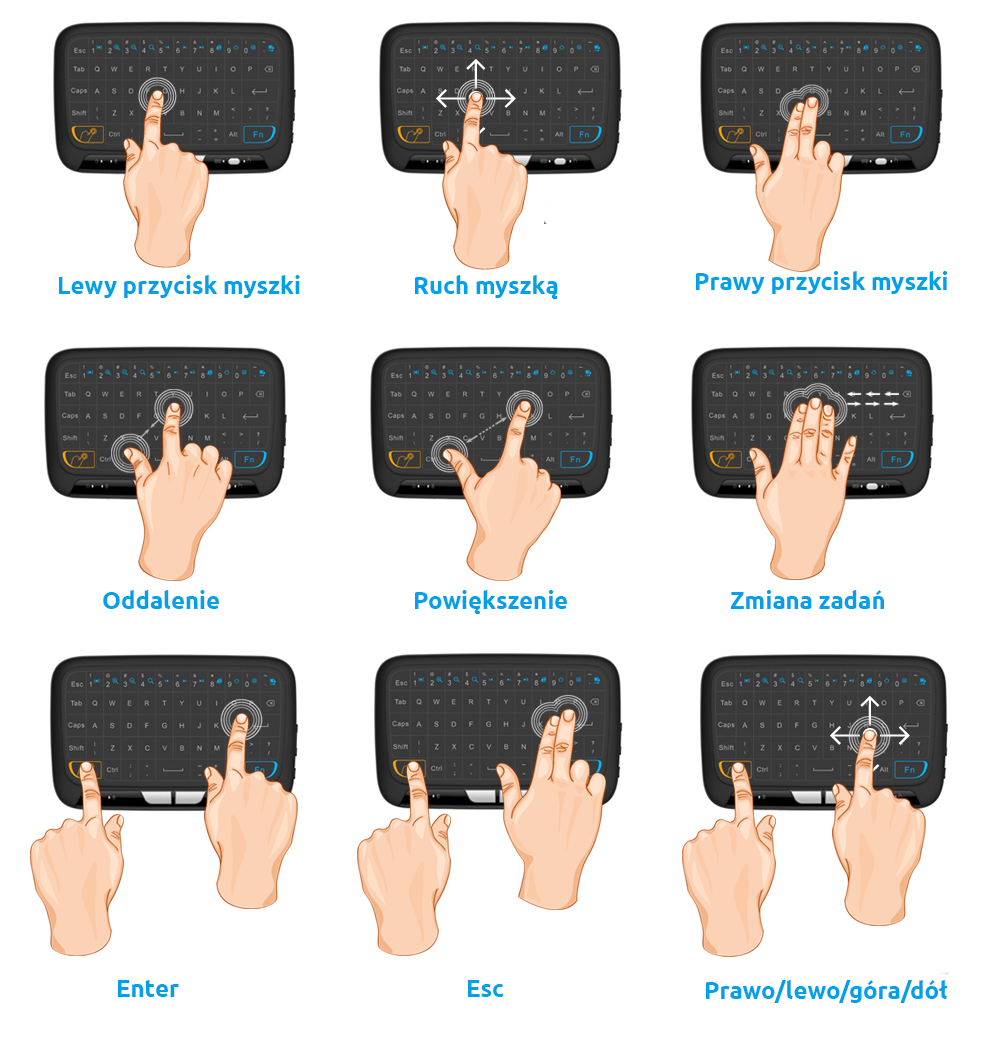 Specification
Model: H18+
Type: wireless
Interface: USB - receiver included
Range: up to 10 m
Connection: wireless 2.4 GHz
Keyboard layout: QWERTY
Mode: keyboard / touchpad
Charging: via USB port - cable included
Compatible with: Winows / Linux / Mac OS / Android / Raspbian - Raspberry Pi / XBOX 360 / PS3 / PS4
Power: rechargeable battery of 300 mAh - battery included
Set includes:
Smart H18+ keyboard 
USB receiver
USB cable