Description
Camera to record the route while driving. It enables recording inFull HD 1920 x 1080 pxresolution at 25 fps. It has a120°wide-anglelens,which makes the image very detailed and smooth.Twelve built-in IR diodesimprove the quality of night recordings.The 1.5" LCD screenallows for constant viewing of the route and setting individual functions. SupportsmicroSDcardsup to 32 GB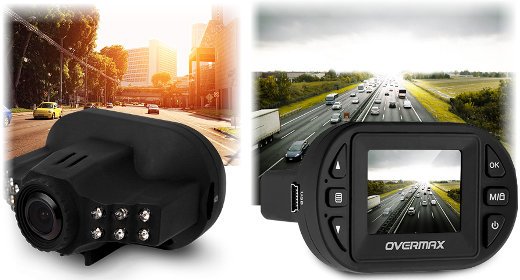 Always on hand
Camroad 2.3 is compact in size, so it can be easily placed on the windshield without obstructing visibility. A suitable windshield mount and car charger are included. The camera also has a rubberized housing that protects against damage and scratches, even on the most bumpy roads.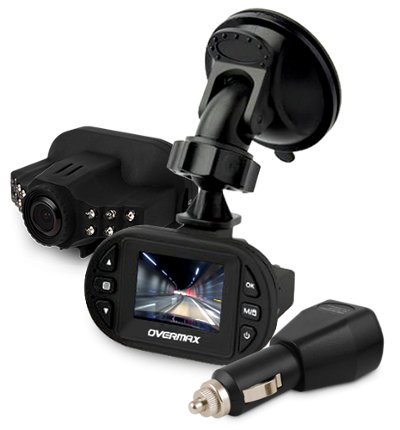 The set also includes a holder and charger for the lighter socket.
Travel comfortably
Car camera recordings can be extremely useful in determining the details of traffic events, thus providing peace of mind in even the most stressful situations. Camroad 2.3 automatically switches on when the vehicle is started thanks to the motorway system. A driver's convenience is also the loop recording option, which ensures that files are automatically overwritten without the need to overwrite or delete them. To save a specific recording, simply mark it accordingly.
Specification
Recording resolution: Full HD 1920 x 1080 px
Recording speed: up to 30 fps
Display: TFT 1.5 "
Angle of vision: 120 °
Photos: 12 Mpx / 10 Mpx / 8 Mpx / 5 Mpx / 3 Mpx / 2 Mpx / VGA / 1.3 Mpx
Loop recording: off / 2 min / 3 min / 5 min / 10 min
Connector: miniUSB
SupportsmicroSDcardsup to 32 GB
12 IR diodes
Autostart
Chipset: NTK96220
G-Sensor
Built-in microphone
Sensor 1.3 Mpx OV9712
Included
Camera
USB cable
Car charger
Glass holder