Product description: Contact S - spray 300 ml
Product designed to clean contacts of oxides and sulfides. It protects against corrosion and ensures free flow of current. It is used in places that require clean contacts. It can be used to clean switches, sockets, plugs and IC holders. Product with a capacity of 300ml. The product should not be exposed to temperatures exceeding 50°C.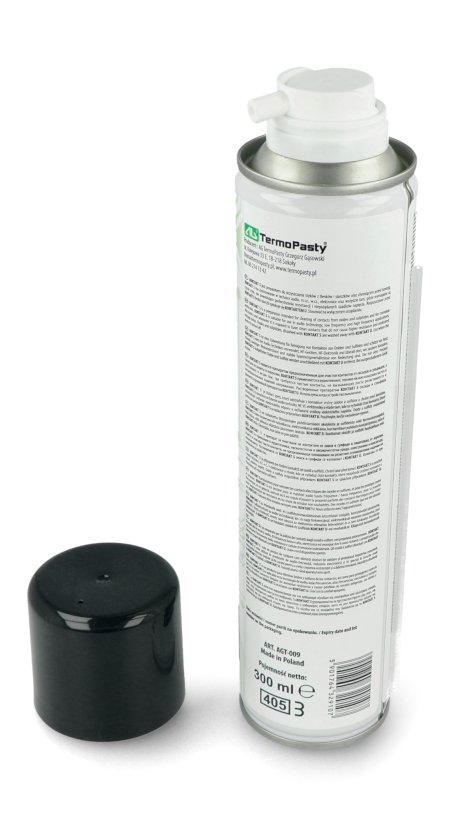 Kontakt S - spray 300 ml.
Application of Kontakt S
Restores low resistance of the connector
It has cleaning properties
Used in audio technique
Protects against moisture and corrosion
Prevents stray currents
Specification Kontakt S spray
Capacity: 300 ml
Contains isopropyl alcohol (CS: 67-63-0)
Density: 0.74 g/cm3
Caution!
Product is flammable.
Protect packaging from sunlight.