Product description: Contact U - spray 300 ml
The product is designed to clean and degrease electrical components and contacts. It removes dirt, grease, old greases, oils, silicones, sulphides. It protects against corrosion and ensures low contact resistance. Product in 300 ml capacity.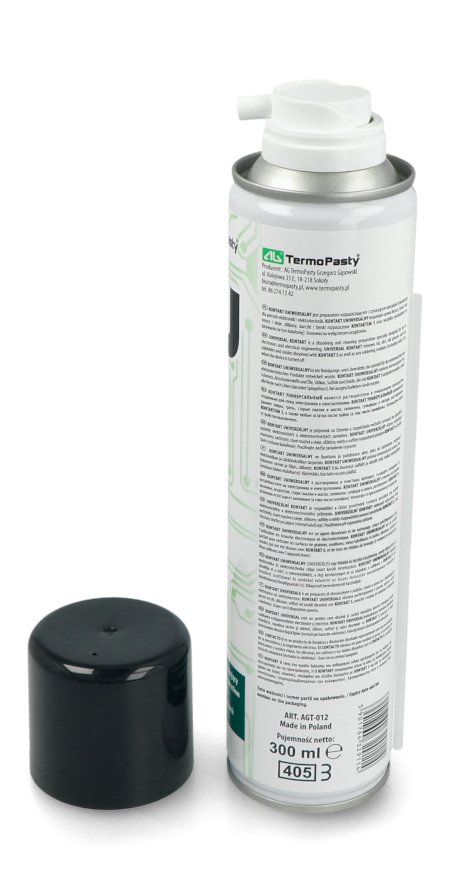 Kontakt U - spray 300 ml.
Specification Kontakt U spray
Capacity: 300 ml.
Contains isopropyl alcohol (CS: 67-63-0)
Density: 0.74 g/cm3
Caution!
Product is flammable.
Protect packaging from sunlight.