Product description: U-contact - 400 ml brush spray
An aerosol preparation intendedfor washing and degreasing electrical components and contacts.It removes remaining dirt, grease, old lubricants, oils, silicones, sulphides. Protects against corrosion and ensures low contact transition resistance. Packaging capacity is 400ml.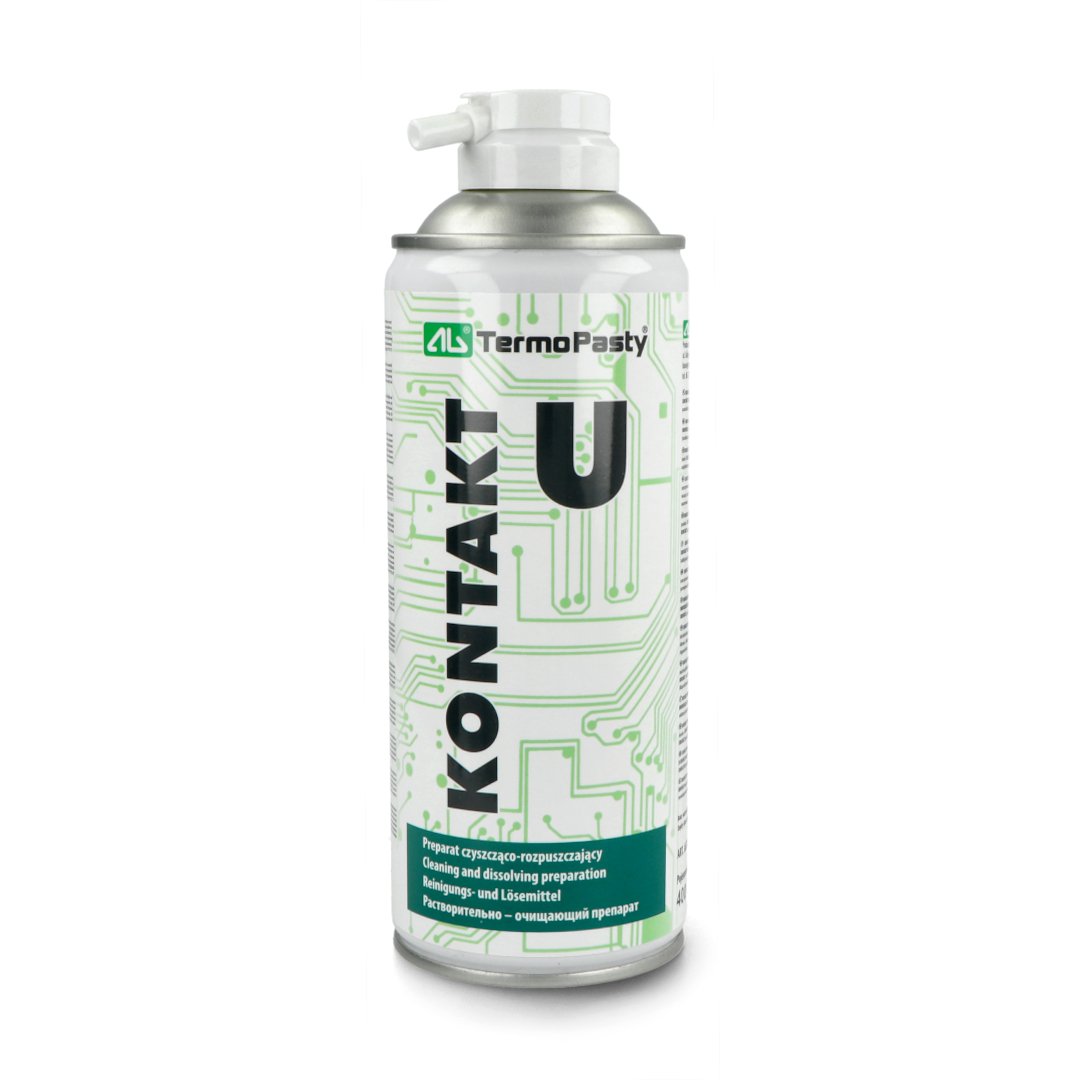 U-contact spray with brush 400 ml.
Attention!
The product is flammable.
The package should be protected from sunlight.
Preparation specification U-contact
Capacity: 400 ml
Aerosol with toothbrush
Contains isopropyl alcohol (CS: 67-63-0)
Viscosity: 18.6 MPa- s
Relative density 20°C: 0.74 g/cm³