Product description: Transistor N-MOSFET IRL540NPBF - THT
Transistor type N-MOSFET with parameters Vds 100 V, ID 36 and resistance 0,044 Ohm. Module in the case TO-220.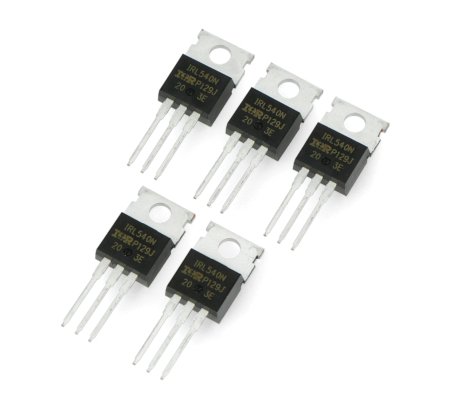 Items are sold in sets of 5 pieces.
Technical characteristics of the transistor IRL540NPBF:
Maximum current of ID: 36 W
The maximum voltage VDSS: 100 V
The channel resistance Rdson:

0.044

Ohm

Case: TO-220
Details inthe documentation.