Product description: Housing for Raspberry Pi 4B and 7" touch screen Multicomp Pro - with switch - black
This enclosurefrom Mulitcomp Pro comes inblack. Made of high qualityABSplastic, it protects theRaspberry Pi 4Bmodule and7" displayfrom mechanical damage and ensures comfortable use. The external dimensions of the case are115 x 197 x 44 mm. The back panel has aPWR button to turn onthe device. Additional holes enable air flow and improve cooling of the minicomputer.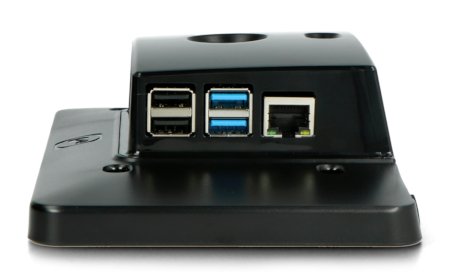 Black enclosure made of ABS material.
Housing specification
Colour: black
Material: ABS
Compatible with Raspberry Pi 4B and7" touch screen
Installation: screw-fastened enclosure
Dimensions: 115 x 197 x 44 mm
Contents of Kit
Housing for Raspberry Pi 4B
Screws for mounting