Description of product: Iduino hit sensor with 3-pin cable
Hit sensor, the signal of which, after a collision with some object, goes intohigh status. It has a status LED that informs about changing the status of voltage. It works with the voltage of5 V. On board is 3-pin connector, compatible cable is included in the kit.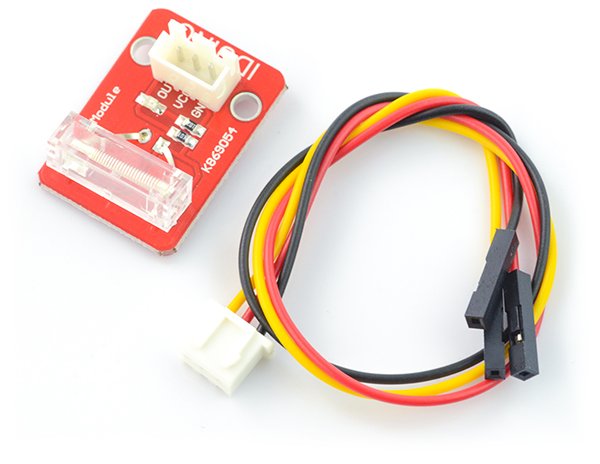 Connecting the hit sensor
The sensor works with any microcontroller with digital inputs, including Arduino. To read data, simply connect the power supply and output pin to any input of the microcontroller, and read its status.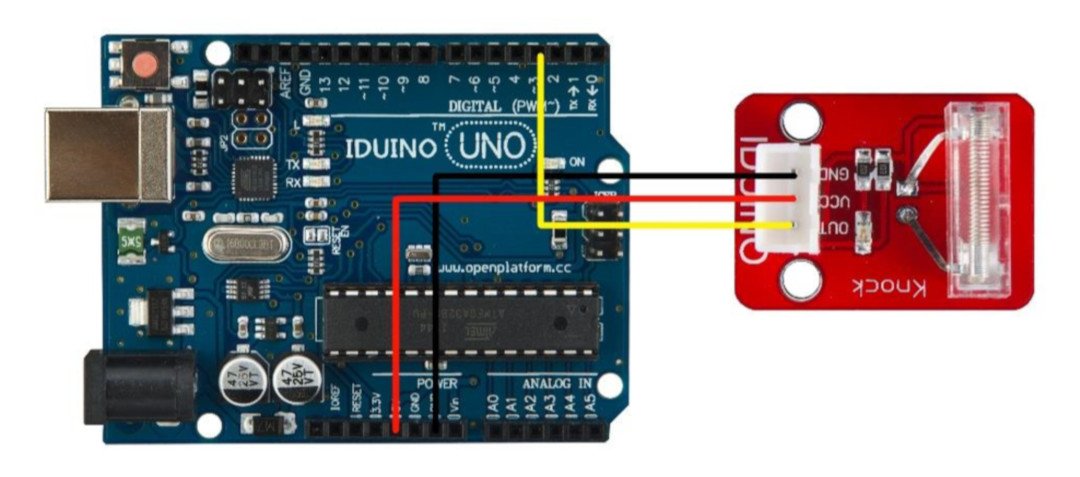 Example of connecting toArduino.
| PIN | Description |
| --- | --- |
| VCC | The supply voltage of 5 V. |
| GND | The ground of the system. |
| OUT | Digital signal. |
Specification of the hit sensor
Supply voltage: 5 V
Type: digital
3-pin connector 
Dimensions: 28 x 15 mm
Weight: 4 g