Product description: PCF8591 - ADC + DAC 8bit STEMMA QT/Qwiic I2C - Adafruit 4648
A module containing an analogue-to-digitalADC anda digital-toanalogue DAC with 8-bit inputs. It has an I2C serial interface and is powered from 2.5 Vto 6 V.It has4analogue inputs for voltage measurement and an 8-bit DAC.
Connection and outputs of the module
The module has special leads to which2.54 mm goldpinconnectors(included) should be soldered. Thanks to them itis possible to connect the board to the main module (e.g. Arduino).Below is an example of module connection using STEMMA QT / Qwiic connectorswithMetroboard.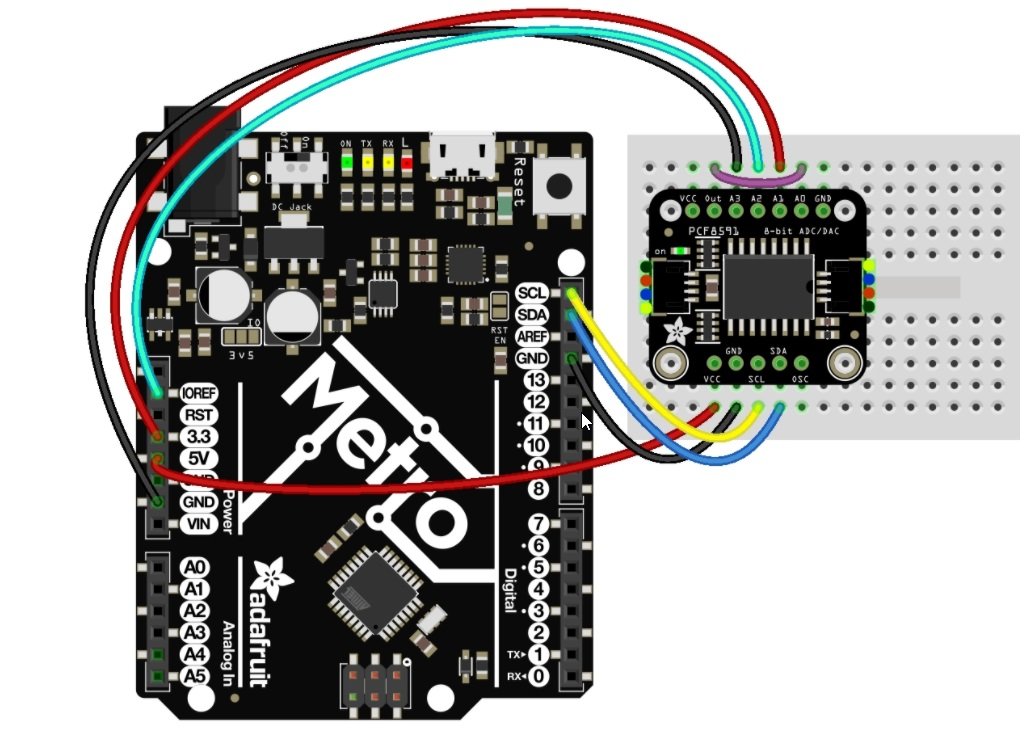 Pin
Description
VCC
5 V power supply.
GND
The weight of the system.
SDA
I2C bus data line.
SCL
I2C bus clock line.
A0 - A3
Analogue ADC inputs.
OUT

Analogue DAC output.

OSC
I/O of the oscillator.
Technical specification of PCF8591 transmitter
Supply voltage: 2.5 V to 6.0 V
Low standby current
Communication interface: I2C with address selection via jumpers
Automatic channel selection
Analogue voltage range: from VSS to VDD
Conversion: 8b
Dimensions: 25.4 x 22.8 x 4.6 mm
Weight: 2,5 g
Set contents
Transducer module
Goldpin connectors