Description of product: Pololu Wheel 42x19mm - 2pcs.
Due to the large treads, wheels are resistant to irregularities and contamination on the surface on which they move. The wheels were designed to fit in an interference fit on the shafts of the Pololu micro motors. They also cooperate with the plastic corner engines. In our offer there are also 40x19mm wheels with a set of optical encoders for measuring the speed of rotation.
The dimensions of the Pololu wheel 42x19mm
Tire diameter is 42 mm, its width is 19 mm. The size of the rim, is shown in the picture below.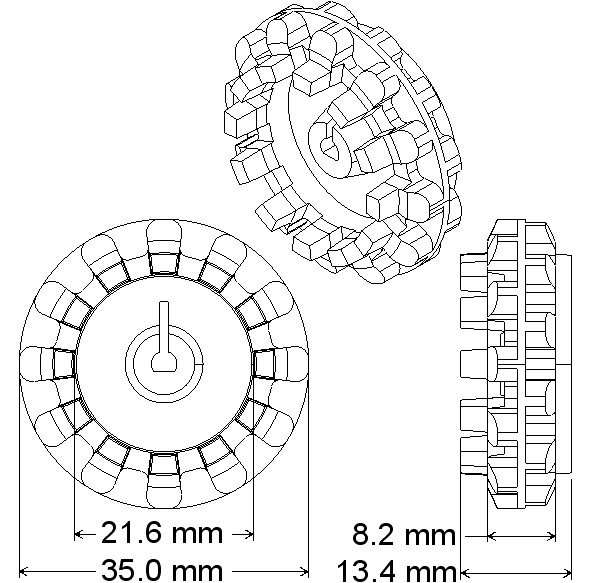 Specification of the Pololu wheel 42x19mm
Size: 42 x 19 mm
Weight: 19 g
The hole for the D-shaped shaft with the diameter of 3 mm
Rim color: white
The set has two wheels