Attention!
The product has been discontinued. Check other products in category.
Description
Single module that is a part of MC1 Odroid - cluster. It is equipped with a powerful CPU Exynos5422 octa-core 32-bit Cortex-A15 2 GHz. The module has2 GB of RAM, built-inGigabit Ethernet port, oneUSB slot and microSD card connector. It works with systems based on Kernel LTS 4.9 and 4.14 LTS.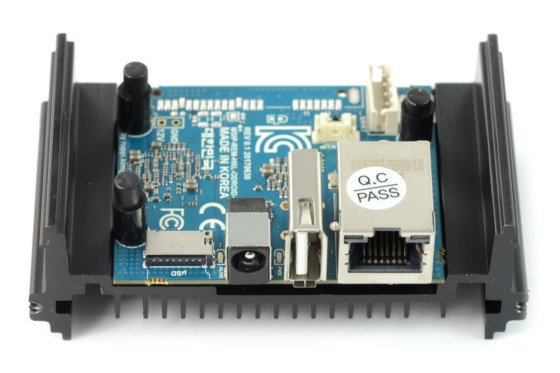 The device is used for applications requiring parallel operation of multiple devices.
What it takes to run minicomputer Odroid?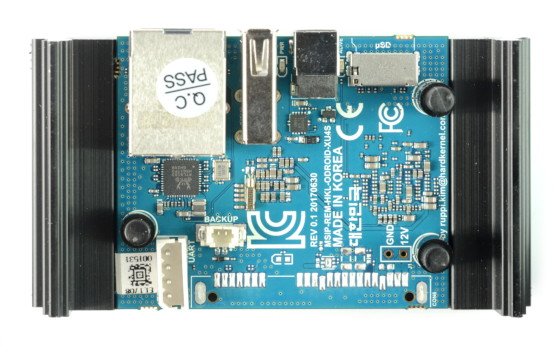 The device allows you to cluster multiple modules.


Operating system
Odroid MC1 works with systems based on Kernel 4.9 LTS and 4.14 LTS. The drive of the device can be microSD card.
The construction of the cluster
To create a cluster withnpieces of Odroid MC1 Solo, you need:
Power
As a power source, the system uses the DC jack connector. The manufacturer recommends that the voltage indicated on the connector had a value of 5.0 V and a minimum output current of the used power supply shall be not less than 2.0 A for each module. In our offer, you will finda special adapter.
Efficiency
The manufacturer has made a number of tests to compare the performance of the cluster MC1 with popular minicomputers, for example, 3 RPi, Odroid C1, C2. The compute power of the cluster is about 7 times bigger than the one of the Raspberry Pi 3 thanks to the cores with a clock frequency of 2 GHz and the bandwidth with the width of 64 bits. The device provides professional services, unlike most single-board minicomputers.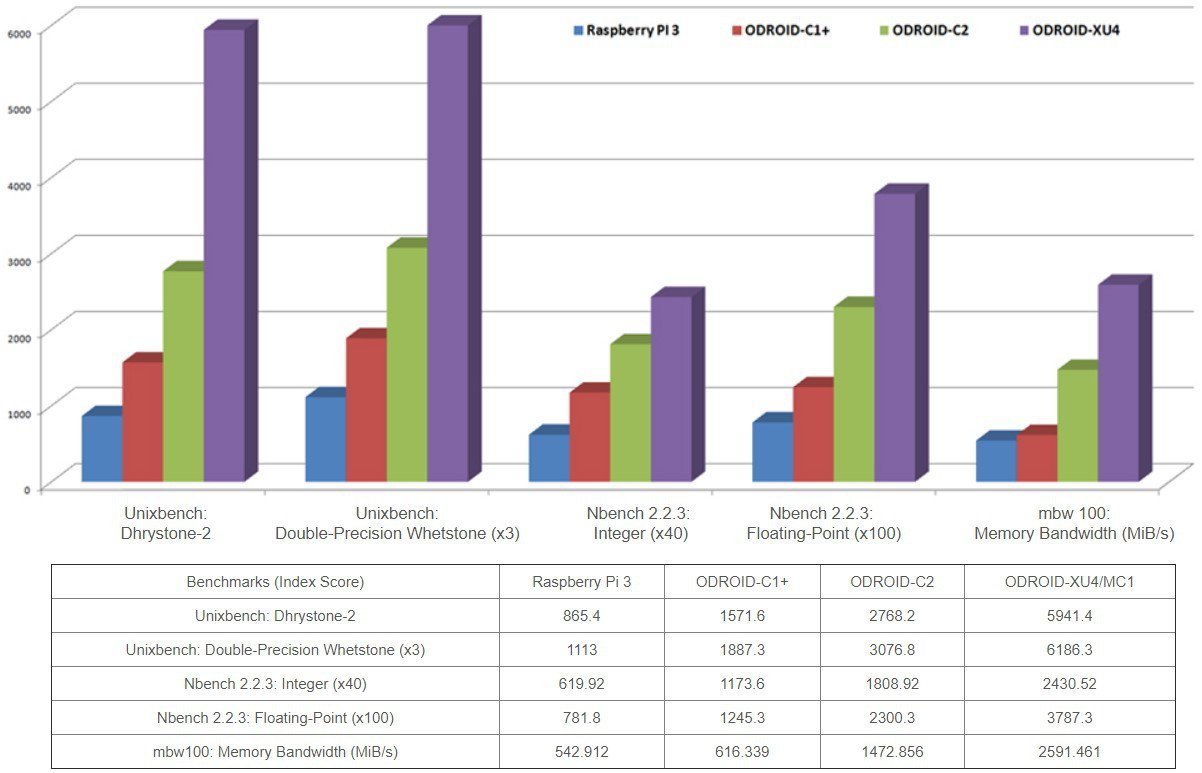 Odroid MC1 is approximately 7 times more efficient than the Raspberry Pi 3.
The Ethernet connector has a measured speed of about 910 MB/sec. Thanks to the advanced technology used in the controller RTL8153, MC1 exceeds the systems and other devices.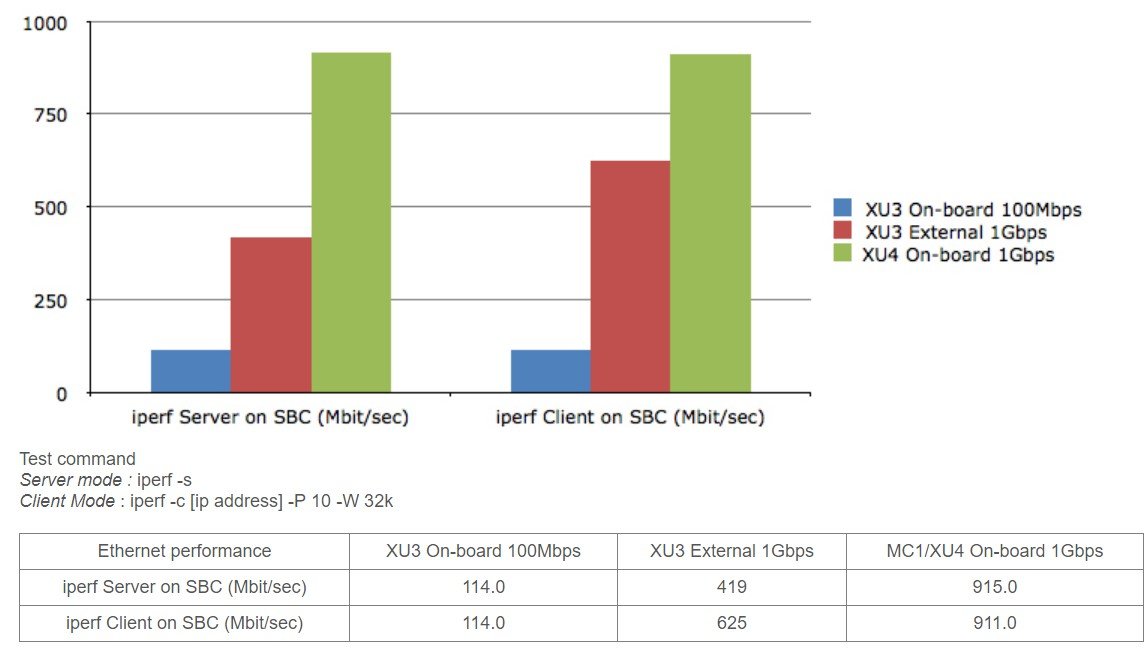 Specification
CPU:

Samsung Exynos5422 ARM®

Cores of the CPU:

Cortex-A15 Quad-Core with a clock frequency of 2 GHz

Cortex-A7 Quad-Core 1.4 GHz

RAM: 2 GB of LPDDR3
Graphics processor:

Mali-T628 MP6

Slot for microSD cards: up to 128 GB
USB 2.0 port
LEDs indicating of:

Power
The status of the system

Port RJ45 Gigabit
Power: DC Jack 5,5 / 2,1 mm, 5 V / 4 A
Device's dimensions: 92 x 42 x 29 mm