Description: Female strip goldpin 1x40 raster 2.54mm
Single-row, female slat. Raster: 2.54 mm. Pin spacing allows it to be plugged into acontact plateor soldered into a universal plate . The board has 40 holes.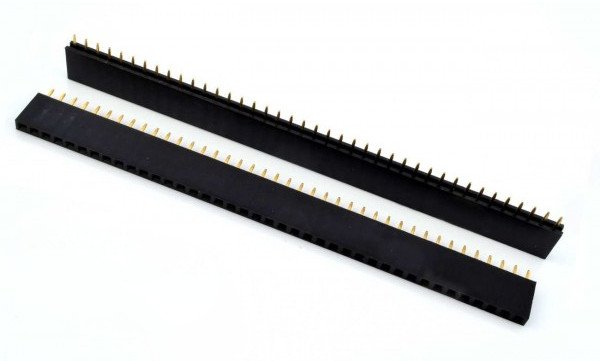 Female slat specification
Raster: 2.54 mm
Number of pins: 40
Single row female slat
Details in the documentation.