Description
Analog ambient light sensor TEMT6000, compatible with Arduino. The sensor allows to determine the light density and reflects the analog voltage signal back to Arduino. The range of the light ranges from 1 Lux to 1000 Lux. Supply voltage is from 3.3 V to 5 V.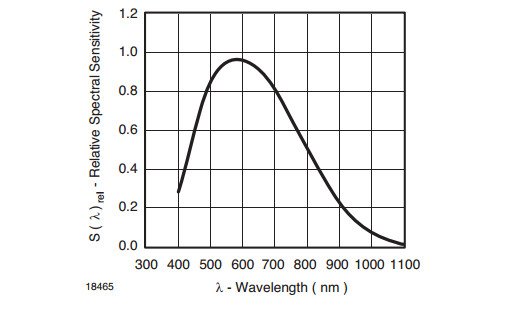 A graph of the relative spectral sensitivity of the sensor TEMT6000
The product is compatible with Arduino
Sample code and detailed information can be found in the user guide.
Specification
Supply voltage: from 3.3 V to 5 V
The range of illumination from 1 Lux to 1000 Lux
Interface: analog 0 - 5 V
Working temperature:

-40 ~ 85 °C

Dimensions: 30 x 22 mm