Product description: Jolly Dev - ATmega328PB with WiFi - ESP8285H16 - for Arduino Uno
Jolly Dev is a specially designed extension created by electronics engineer and Arduino co-founder Gianluca Martino. The module is compatible with the popular Arduino Uno and complements the functionality of this board with wireless WiFi communication . The use of Jolly Dev allows you to transform the Arduino Uno into a powerful IoT device, giving unlimited design possibilities. What's more, Jolly Dev allows you to use your existing Arduino boards without having to invest in completely new modules.
The Arduino board must be purchased separately.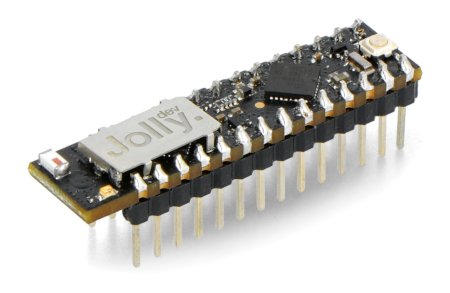 Jolly Dev - ATmega328PB with WiFi - ESP8285H16 - for Arduino Uno.
Special features of the Jolly Dev insert
Extends the project with WiFi wireless communication
Compatible with Arduino Uno
Programmed using the Arduino IDE
Equipped with ATmega328PB microcontroller system
Equipped with WiFi ESP8285H16 wireless communication system
Includes an additional 2 MB of Flash memory
It has a built-in voltage regulator 3.3 V / 5 V
LED connection status indication
Integrated WiFi antenna
Mounting the module on the Arduino board
Installation of Jolly Dev is simple and does not require any additional wires. Just remove the ATmega microcontroller from the Arduino Uno board and put Jolly Dev in its place. In this way, we obtain an IoT board with wireless WiFi communication, thus maintaining the firmware, hardware architecture of existing projects and full compatibility of pins.
Technical Specification Jolly Dev
Compatible with Arduino Uno
Microcontroller chip: ATmega328PB
Wireless communication: WiFi
Wireless communication chip: Espressif ESP8285H16
Integrated Flash memory: 2 MB
Communication interface: SPI + UART* (*only used for ESP8285 programming)
Built-in voltage regulator: 3.3V / 5V
Tile dimensions: 41 x 10 mm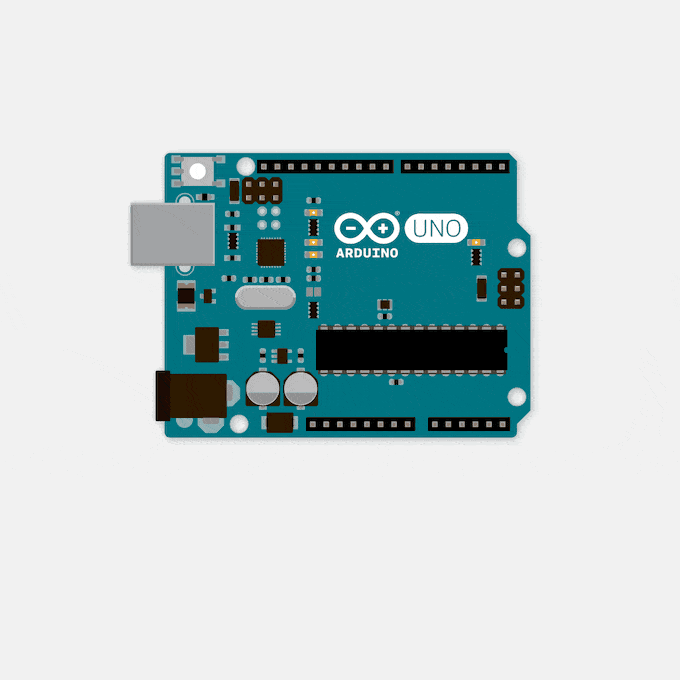 Montage Jolly Dev.