Product description: Blow GPS Tracker CCTR-800G 4G
CCTR-800G 4G locator from Blow, equipped withGSMandGPSmodules. It allows you to check the position of the transmitter in a special application forAndroid and iOSsmartphones, in the browser, and even via SMS. The device is powered by a6000 mAHbattery, which ensures long operation time of the transmitter. It can be used to control the position of vehicles or people.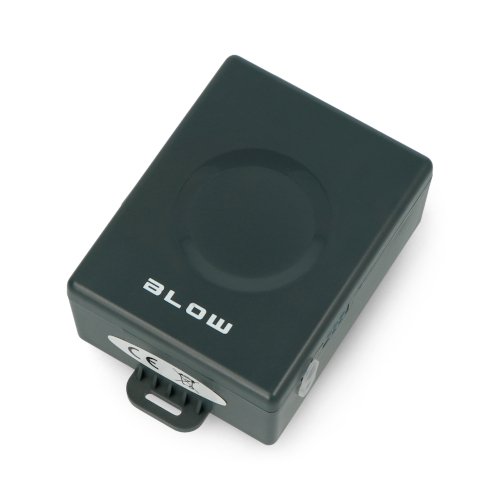 CCTR-800G locator 4G.
Main features of the CCTR-800G 4G locator
Location and operation via SMS, application and browser
GPS and LBS modes
Possibility of setting an alarm when a designated geo-fencing zone is exceeded
Four-band GSM module
Shock sensor
APN automatically configurable
Low battery warning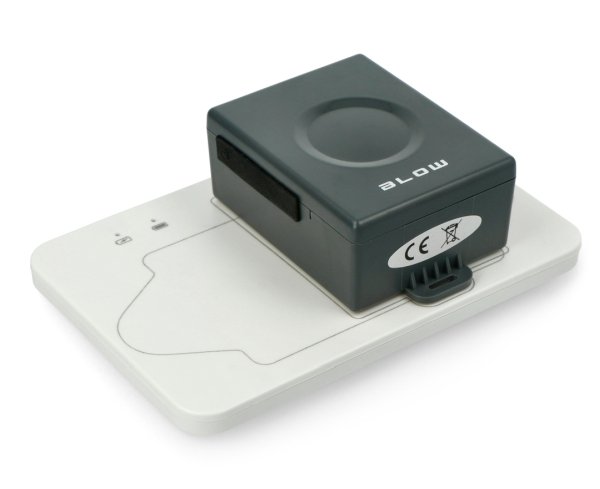 The charging pad is part of the set.
Working with the device
In order to work with the device, it is necessary to provide a SIM card enabling the use of SMS services, caller recognition and GPRS data. The CCTR-800G 4G locator is able to determine its position even when it is out ofGPSrange, thanks to the use of theGSMmodule and theLBSsystem, which determines the position of the device by locating the GSM transmitter to which the SIM card inserted into the GSM module is connected. Location using LBS allows you to determine the position of the locator with an accuracy of 50 to 500 m in the city. The accuracy of locating using GPS is about 10 m. The device can be controlled by means of commands sent inSMSmessages or by means of phone applications.iOSandAndroidphones anda website.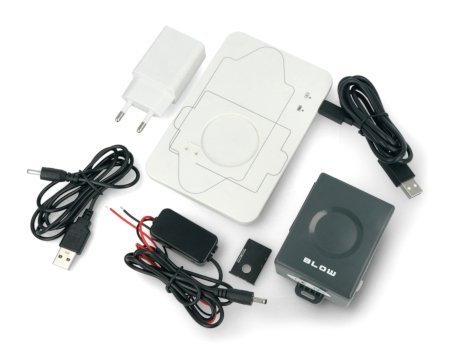 The battery of the device can be charged in several ways. All of the above accessories are included.
The kit includes
Blow GPS Tracker CCTR-800G 4G
Loading pad
USB - microUSB cable
Charger for mains socket
USB to DC cable
Power supply with DC plug and stripped wires
Locator specifications
GSM module: Techtop
GPS module: QUECTEL EC25
Frequency

GSM: 850/900/1800/1900 MHz (4 bands)
WCDMA: 850(800)/900/1900/2100 MHz
LTE: 800/850/900/1800/2100/2600 MHz
GPS channels: 24 channels
GSM / GPS antenna: built-in
GPS cold start time: 36 seconds
GPS hot start time: 1 second
Working voltage: 5V DC
The charging current: < 5V/700 mA
Wake up: < 10 mA
Location charging current: <150 ma="" 5v="" li="">
Lithium battery (6000 mAH) - up to 50 days standby time
Operating temperature: -20 °C to +55 °C
Absolute temperature: from -35 °C to +70 °C
Storage temperature: from -40 °C to +80 °C