Description: Set of pliers Vorel 42308 - 4 pieces.
Set of small (up to 125 mm) pliers Vorel brand. They are ideal for performing small precision work. The set includes four of the most commonly used tools of this type: pliers with a curved tip for hard-to-reach places with a length of 125 mm, pliers with a length of 120 mm, straight pliers 125 mm and side cutters 110 mm. Each piece in the set has comfortable handles, which also provide insulation against voltage when working on electronics.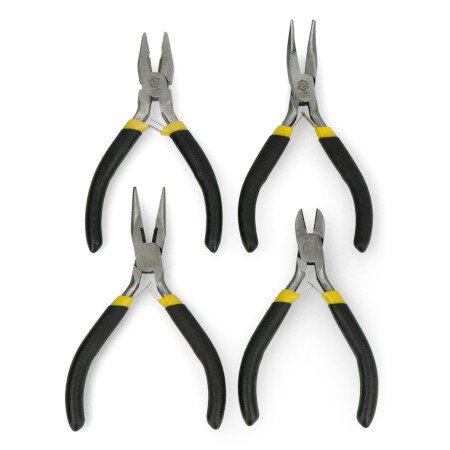 Set of pliers Vorel 42308 - 4 pcs.
Contents of the set of pliers Vorel 42308:
Extended bent pliers 125 mm
Combination pliers 120 mm
Straight pliers 125 mm
Side cutter pliers 110 mm