Product description: Grove - vibrating motor + module
The module contains a miniature DC vibrating motor. It is very easy to operate, the motor starts vibrating when the signal pin is switched to high.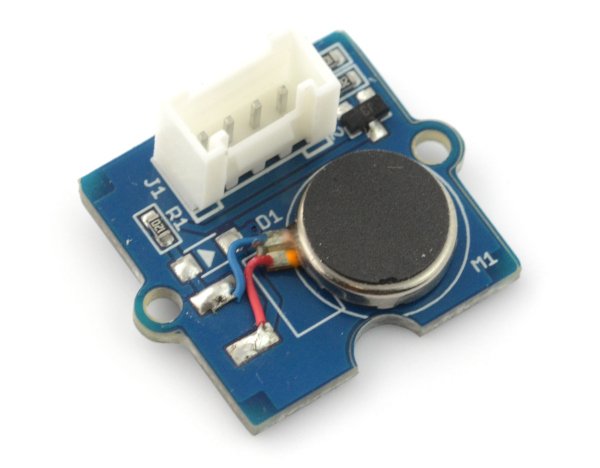 The module is equipped with a Grove interface.
Connection
The module is equipped with Grove interface for easy connection with Arduinotogether with Base Shield v2.0 or Raspberry overlay using HatGrovePi+.
Specification
Power supply voltage: 5 V
Logical state controlled
Speed: 9000 RPM
Dimensions: 24 x 20 x 9.8 mm
Weight: 9 g