Description: Itty Bitty Buggy - educational toy STEM
Itty Bitty Buggy is the perfect robot to learn programming! Original idea and great quality of workmanship made this product received many awards in competitions forthe best educational toy.The set, dedicated for children from 8 years old, allows you to build as many as 5 projects - from a remote-controlled driving robot, through a walking robot, to a structure moving on a line suspended above the ground. This makes it an ideal toy to follow the STEM(Science, Technology, Engineering, Mathematics) trend.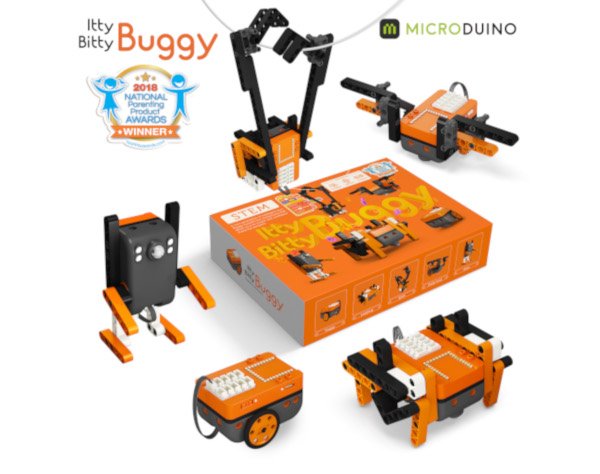 Educational set for building Itty Bitty Buggy robots.
Learning mechanics and building robots
The main element of the robot is an orange main computer, which contains the necessary control electronics, Bluetooth module (for communication with the phone), speaker, battery and 2 types of expansion connectors (standard and magnetic). The second important element of the set is the chassis with motors, sensors and diodes.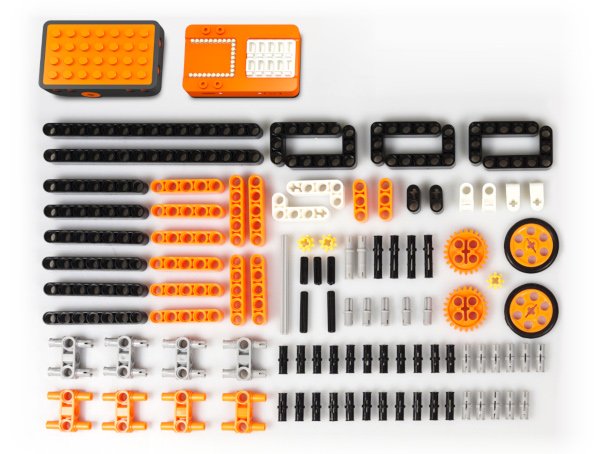 The contents of the Itty Bitty Buggy kit.
In addition, the set includes numerous blocks, which allow you to expand the capabilities of the whole platform. The manufacturer, as an example, has prepared instructions which allow to build 5 projects:
Buggy- a small vehicle that can be remotely controlled (by phone). It can also follow the painted line and recognize colors.
Ladybug- a real walking robot, which surprises with its agility.
Sloth- a small sloth, which will cleverly walk on a string hanging between two points.
Dodo-bird- a nice bird, who wings his wings and teaches mechanics.
Alien- a little glowing slope, which can, for example, wave its hand.
Learning programming for the youngest.
The robot manufacturer has prepared an extremely intuitive mobile application (for Android and iOS), in which you can find instructions for building sample projects. This application also enables remote control of the robot and creation of programs using a graphic interface. There is also a special board included in the set, thanks to which learning how to program turns into an attractive fun.
However, programming with the mobile application is not everything. The robot can also be connected to a computer using a microUSB cable (not included in the kit), which makes it a fully-fledged platform for learning programming in Scratch, Arduino and Python.Learning to code with Itty Bitty Buggy therefore consists of 4 stages:
Building robots and playing with remote control
Creating simple programs in a mobile application
Creating powerful applications in Scratch (graphic environment)
Writing advanced applications in Arduino (C++)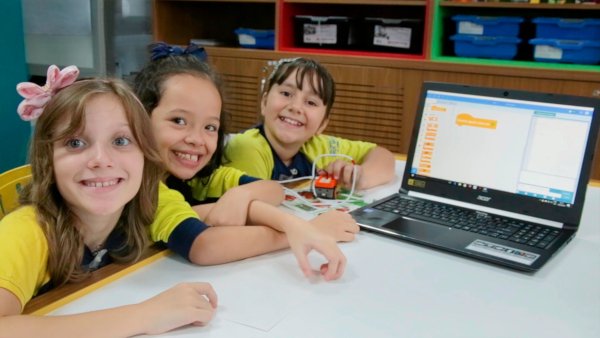 Programming the robot in the application.
A big advantage of the design is its small dimensions. The robot fits on the palm of your hand, so you can play with it on your desk (of course, Itty Bitty Buggy can also handle on the carpet). The built-in rechargeable battery (recharged by microUSB) allows for a long time of fun, without having to change the battery frequently. It is also worth mentioning that the robotis relatively quiet -it is not a noisy toy that can irritate other people in the household.

Itty Bitty Buggy is a small robot that can be remotely controlled by any phone.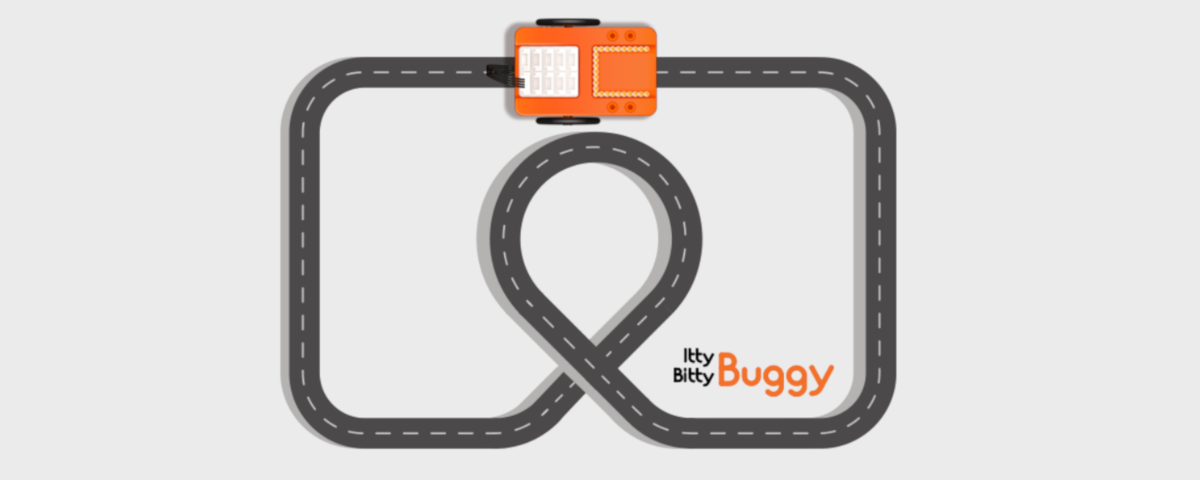 The robot can follow the line itself, which will be painted with a black marker on a bright surface (sample board included).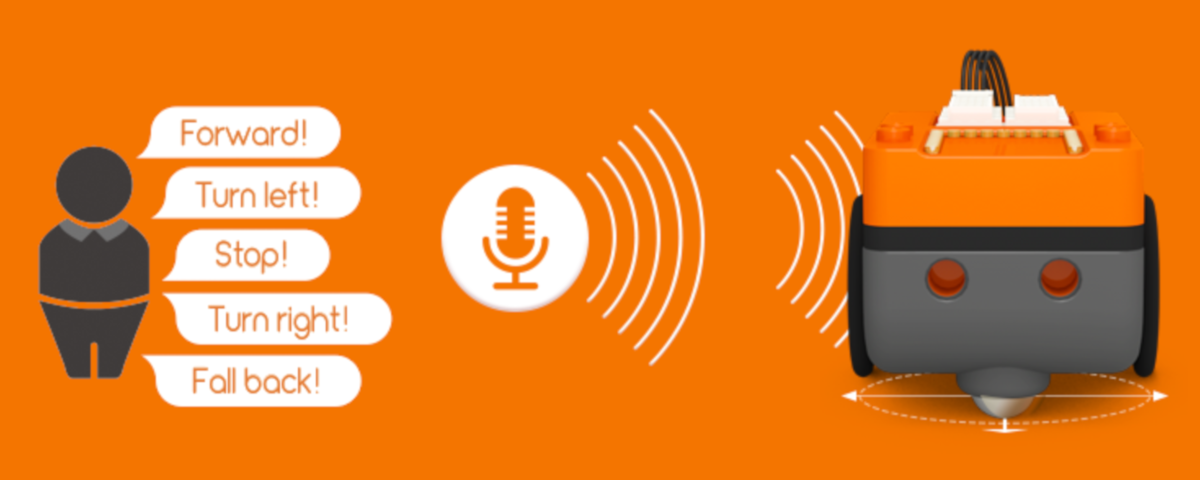 The mobile application allows you to control the robot using simple voice commands issued in English.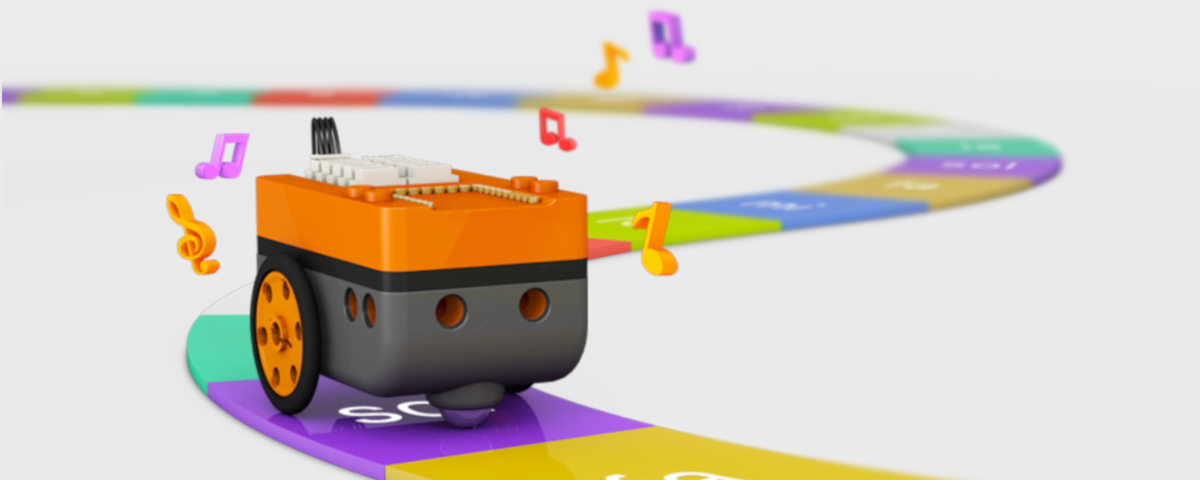 Itty Bitty Buggy can recognize colors, and each of them can represent a different note. This allows the robot to create amazing music (sample board included).
The robot's capabilities can be easily expanded with additional products:
The modules (No. 3 and 4) are connected with magnetic connectors, the display module (No. 2) can be connected with a magnetic connector or with a cable. Operation of additional modules requires programming with Arduino (manufacturer provides sample programs).
TheItty Bitty Buggyset with accessories is recommended byFORBOT.pl- a service that publishes the most popular electronics and programming courses inPoland(Arduino, Raspberry Pi).