Description: Case for Raspberry Pi , dedicated 7 '' screen and camera - Premium Case ASM-1900035-21 black
The case, which holds minicomputer Raspberry Pi 3B+ / 3B / 2B with official fixed touch screen 7 " 800 x 480 px DSI. Also has a place for a dedicated camera and a removable back cover to access the GPIO connectors.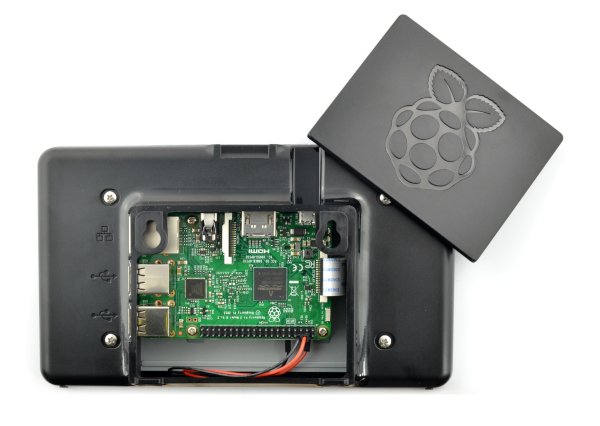 Removable cover facilitates access to the internal connectorsof the Raspberry Pi.
Specification of Case for Raspberry Pi , dedicated 7 '' screen and camera - Premium Case ASM-1900035-21 black