Product description: Grove is a carbon dioxide sensor, temperature and humidity (SCD30)
The Grove module from Seeed Studio is equipped with asensor of humidity, temperature and carbon dioxide. (SCD30) is ahigh-precisioncarbon dioxide sensor based onSensirion SCD30 sensor. The measurement range is from 0 ppm to 40,000 ppm and the measurement accuracy can reach± (30 ppm + 3%)between 400 ppm to 10,000 ppm. It is powered with the voltage from 3.3 to 5 V with the I2C interface.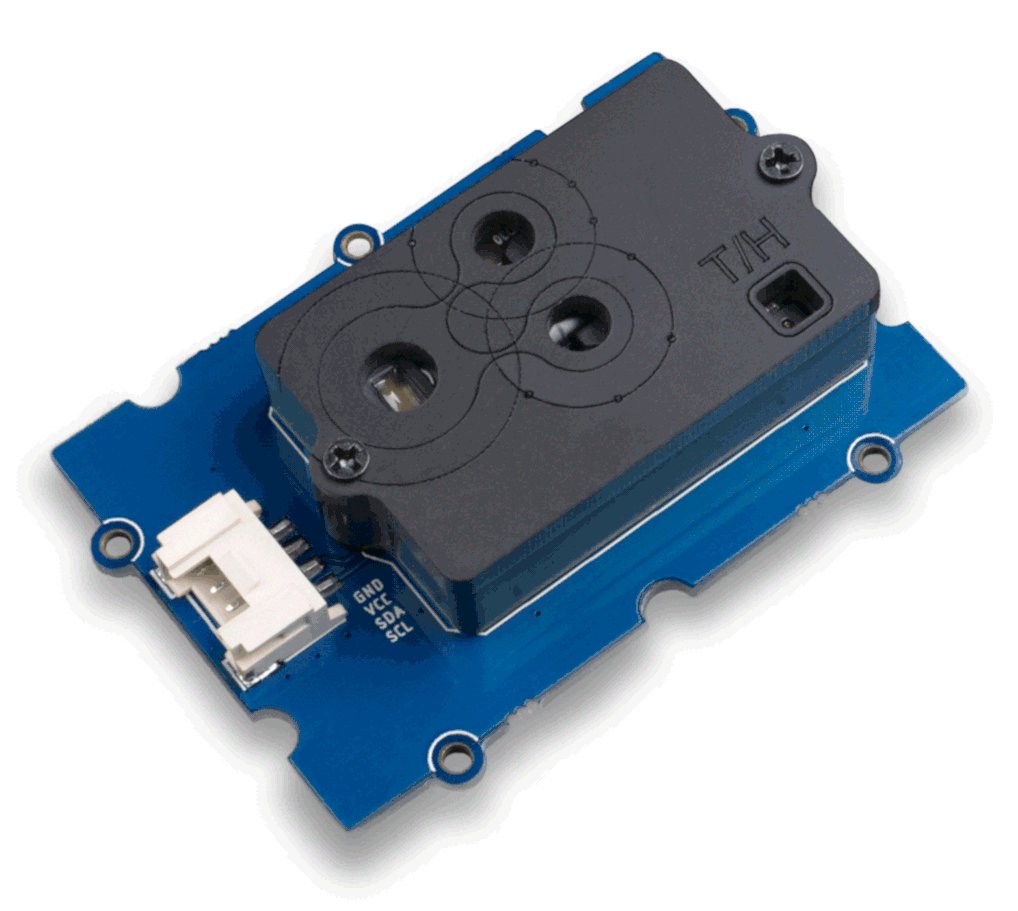 The Grove module from Seeed was based onSDC30 from Sensirion equipped with aprecise sensorof carbon dioxide and based on the technology of measurement of dispersive IR (NDIR). The concentration of CO2 is measured usingthe dual-channel principle. SCD30 provides a stable and accurate monitoring of the level of CO2,temperature and humidity. It allows users to develop new solutions in the field ofresearch and monitoring ofthe environment.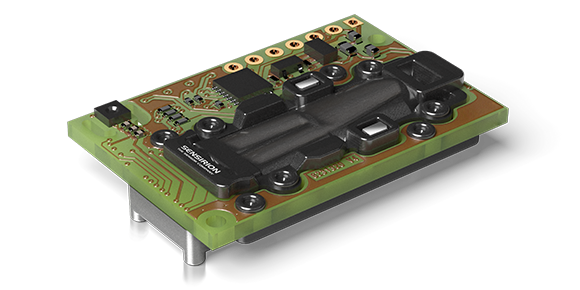 SDC30 Sensirion
Features of the Grove module
The measuring range is: - 0 ppm - 40 000 ppm
Measurement accuracy: - ± (30 ppm + 3%) from 400 ppm to 10,000 ppm
In addition to the detection of carbon dioxide, SCD30 is the best in its class temperature and humidity  sensor that can analyze the humidity and temperature of the environment using Sensirion algorithm.
The pins of the Grove sensor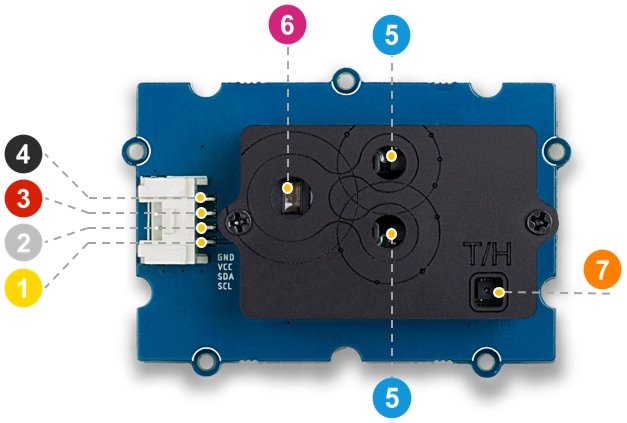 Pin
Description
1.

SCL

– clock line

2.

SDA

– data line

3.

VCC -

supply voltage from 3.3 V to 5 V

4.
GND -ground of the

 system

5.
Hole of the

CO

2 

sensor
6.
Infrared light source
7.
Hole for temperature and humidity sensor