Product description: BC547B bipolar transistor NPN 50 V/0.1 A - 5.
Bipolar transistor NPN, 50 V, 100 mA. Pinout: CBE. Price for 5 pieces.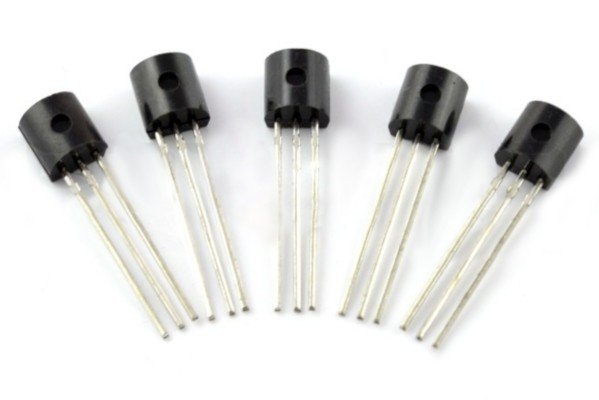 Technical characteristics of bipolar transistor
Transistor bipolar NPN
The maximum voltage collector-emitter voltage: 50 V
Maximum collector current: 100 mA
Pinout: CBE
Case: TO92 (THT)
Details inthe documentation.
Items are sold in set of 5 pieces.