Product description: VS1003 - MP3 player with microphone
VS1003 is a complete audio decoder MP3 / WMA / MIDI andADPCMencoder which main properties are: high quality stereo DAC Converter; 16-bit, adjustable converter ADC , and a high quality headphone driver (30 Ohm). Communicates via theSPIinterface. It is supplied with the voltage of5 V.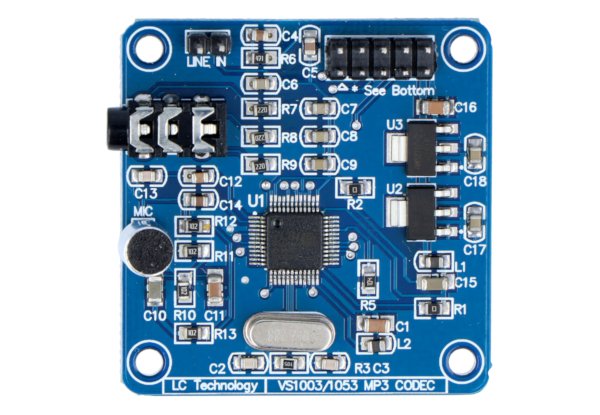 Connect MP3 player VS1003
The module communicates using the SPI bus, it has goldpin soldered connectors - raster 2.54 mm.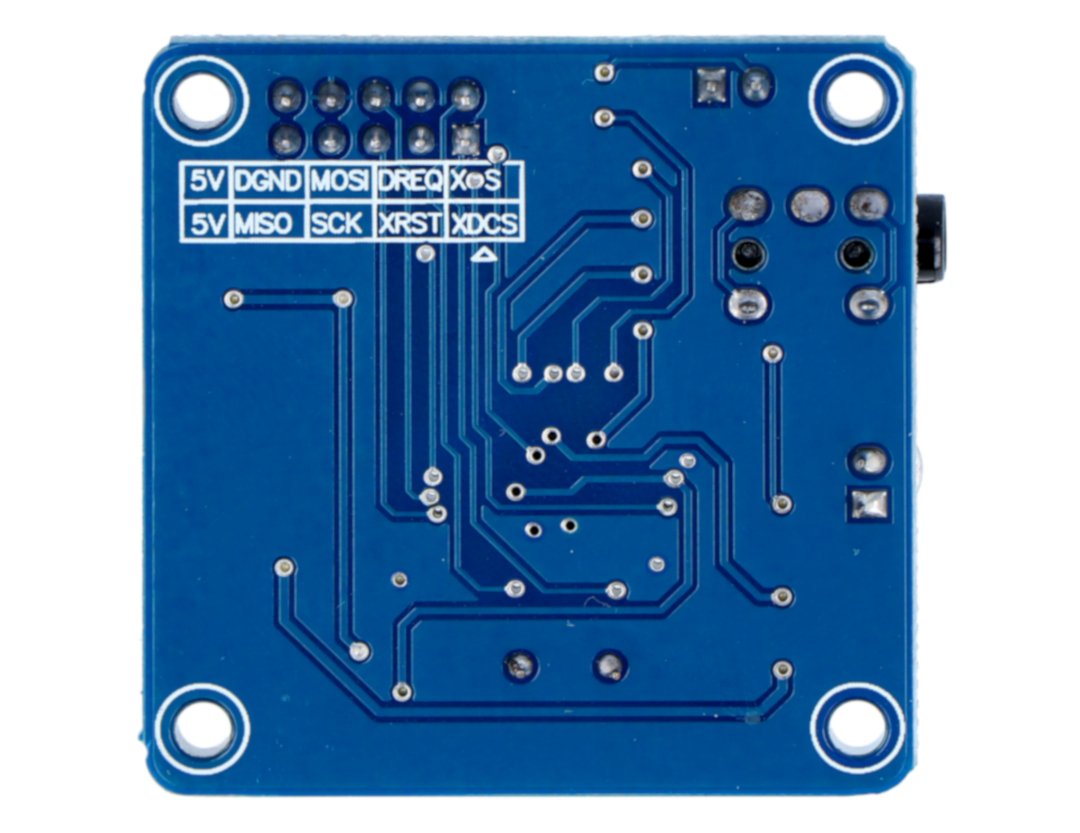 Pin
Description
5 V

Supply voltage is 3.3 V.
GND
The ground of the system.
MISO
Line output of SPI bus.
MOSI
Line input

of

SPI bus.
CCS

Line clock 

of

SPI bus.
DREQ

The input bus, the request data.

RSET

The system reset.

XS
Chip select, device select SPI bus is activated by low state.
DCS
Chip select for data / sync byte.
Specification of MP3 player VS1003
Codec: VS1003
Supply voltage: 5 V
Control interface: SPI
Audio format: MP3 / WMA /

WAV / MIDI / SP-MIDI

Headphone 30 Ohms
Microphone
Led power indicator
Chip AMS-1117 on the power voltage of 3.3 V and 2.5 V LDO with a maximum current of 800 mA
The resonator quartz: 12.288 MH
16-bit decoder, ADC
High quality DAC decoder
Recording format: IMA ADPCM
Dimensions: 44 x 44 x 10 mm