Product description: magnetic phone holder UGO USM-1082
Universal magnetic holder for phone or small navigation. Specially designed rubber plug enables easy installation of UGO USM-1082 on the air grille of almost every car. Despite its small size, the use of a strong magnet ensures stable position of the phone even when overcoming bumps on the road.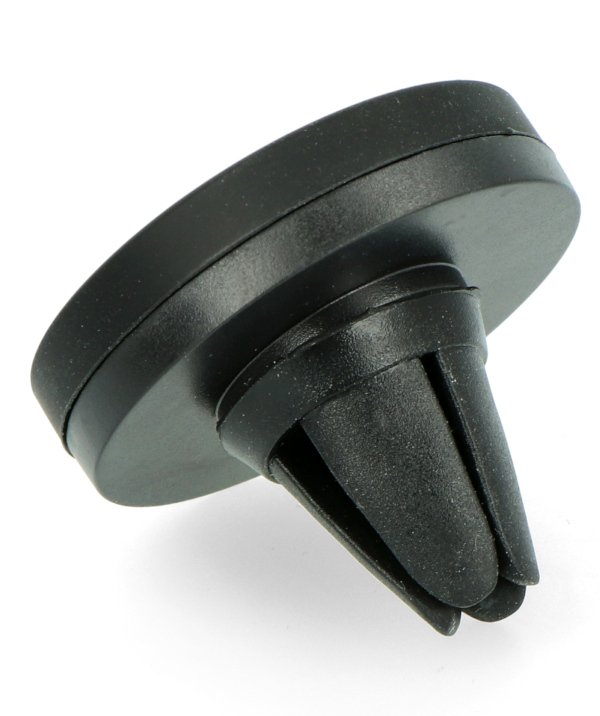 Magnetic car holder for UGO USM-1082 phone.
Specifications of the UGO USM-1082 magnetic car holder:
Material: plastic, rubber

Handle dimensions: 45 x 12.5 x 38 mm
Product weight: 50 g
Colour: black
Installation location in the car: ventilation grille
The set includes two metal plates: a round and a rectangular one for telephone installation or navigation