Product description: laser pointer K744A3 with presentation remote control function
Laser pointerwith remote control function forpresentation.A receiver is included which, when connected to the USB port of your computer, allows you to control the image displayed on the screen using the buttons on the pointer. The Pointer has a clear, powerful laser. K744A3 is powered by twoAAAbatteries.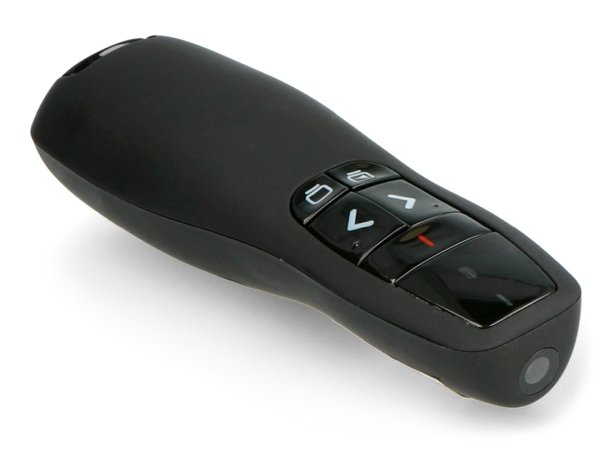 K744A3 laser pointer with remote control for presentation.
The remote control iseasy to use. The convenient buttons on it have the following functions:
Switching to the next slide
Back to the previous slide
Start / Pause
Screen fade function available in selected programs
Laser pointer specifications with remote control for presentation
Power supply: 2 x

1.5 V AAA batteries

(None included)

Laser wavelength: 630 to 680 nm

Maximum laser power: less than 1 mW

Laser class: 2

Range: 12 m
Compatible systems:Windows, Linux,

Mac OS

Dimensions: 115 x 40 x 30 mm
Attention!
Do not look directly into the laser light source with the naked eye, it may lead to damage to the eyes. Keep the laser away from children. The laser beam must also not be reflected from the surface of the mirror.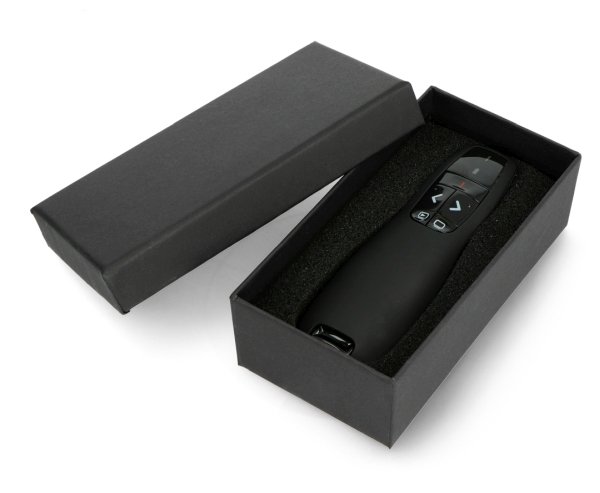 Laser pointer K744A3.
Set contents:
Laser pointer with remote control function and receiver storage space

USB Receiver