Product description: SonoffT0EU1C-TX- touch light switch - WiFi
Sonoff's touch light switch enables wireless communication via smartphone apps with iOS and Android, and voice command recognition via compatibility with Google Assistant and Amazon Alexa. The switch can control one device through 1 control channel. TX marked switches are a new version of the already known Sonoff T0 devices. The new version is an improved operation of touch fields and refreshing the design.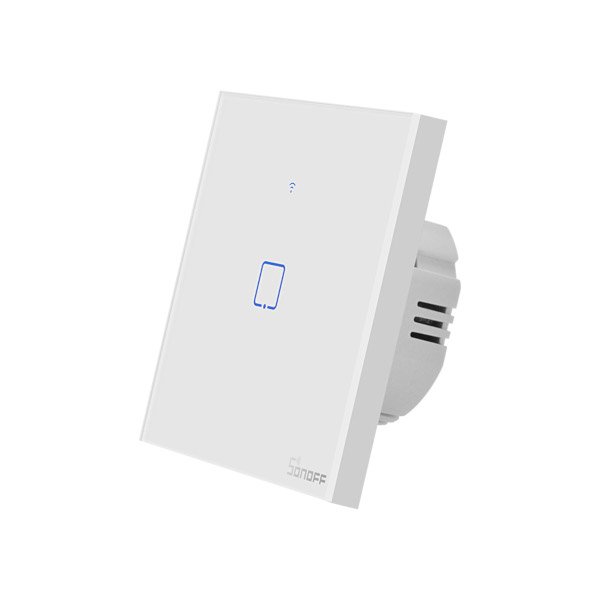 Sonoff T2EU1C-TX switch.
Wireless communication
The most convenient and functional way to control the device is by using the eWeLink smartphone application.A switch connected to a network with the Internet will continuously send information about its status to the cloud, so you can control it from anywhere. If there is no internet connection, the switch can still be controlled by the LAN .In everyday use, the ability to give voice commands will also be very useful thanks to the device's cooperation with Amazon Alexa and Google Assistant.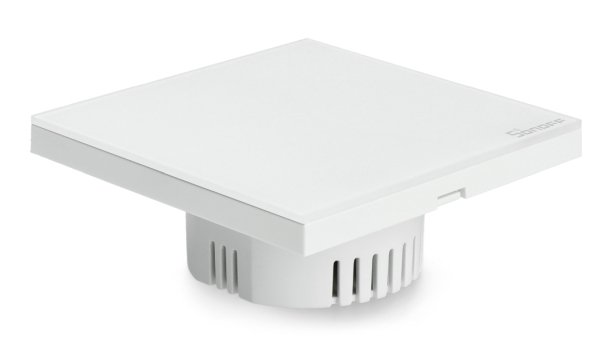 RF remote control does not work with T0 model.
The eWeLink application
ApplicationeWeLinkis a very useful and convenient tool, not only does it allow you toremotely start or stop the lights, but it also allows you to schedule the device according topersonalized schedules,so that the switch will automatically switch the lights on and off at certain times. The application also gives you the opportunity to give permissions to other family members or office associates to control the lighting.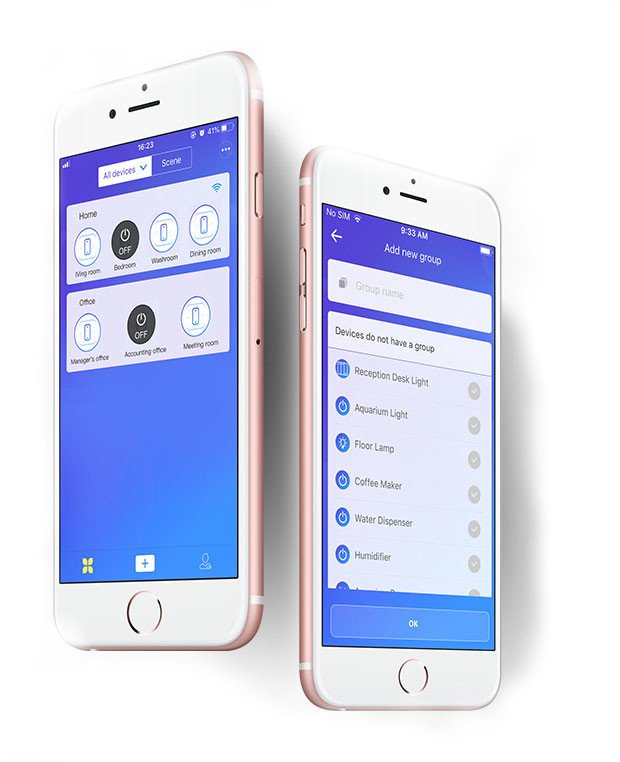 The eWeLink application on iOS.
Switch specifications
Sonoff T0EU1C-TX
Power supply:

100 to 240 V AC

Power:

1 A per channel

Maximum power LED:

100 W per channel

WiFi standard:

802.11 b/g/n

The frequency of the WiFI signal:

2.4 GHz

Wireless operation:

eWeLink application for Android/iOS
Google Assistant

Amazon Alexa

The color:

White

Number of control channels:
1
The material of the workmanship:
PC V0 and tempered glass
Dimensions
86 x 86 x 35 mm