Product description: Mini limit sensor switch - WK607 - 5 pcs.
Limit switch with a lever ended with a roller. The maximum operating parameters are voltage 125 V and current 5 A.
Items sold in a package of 5 pieces.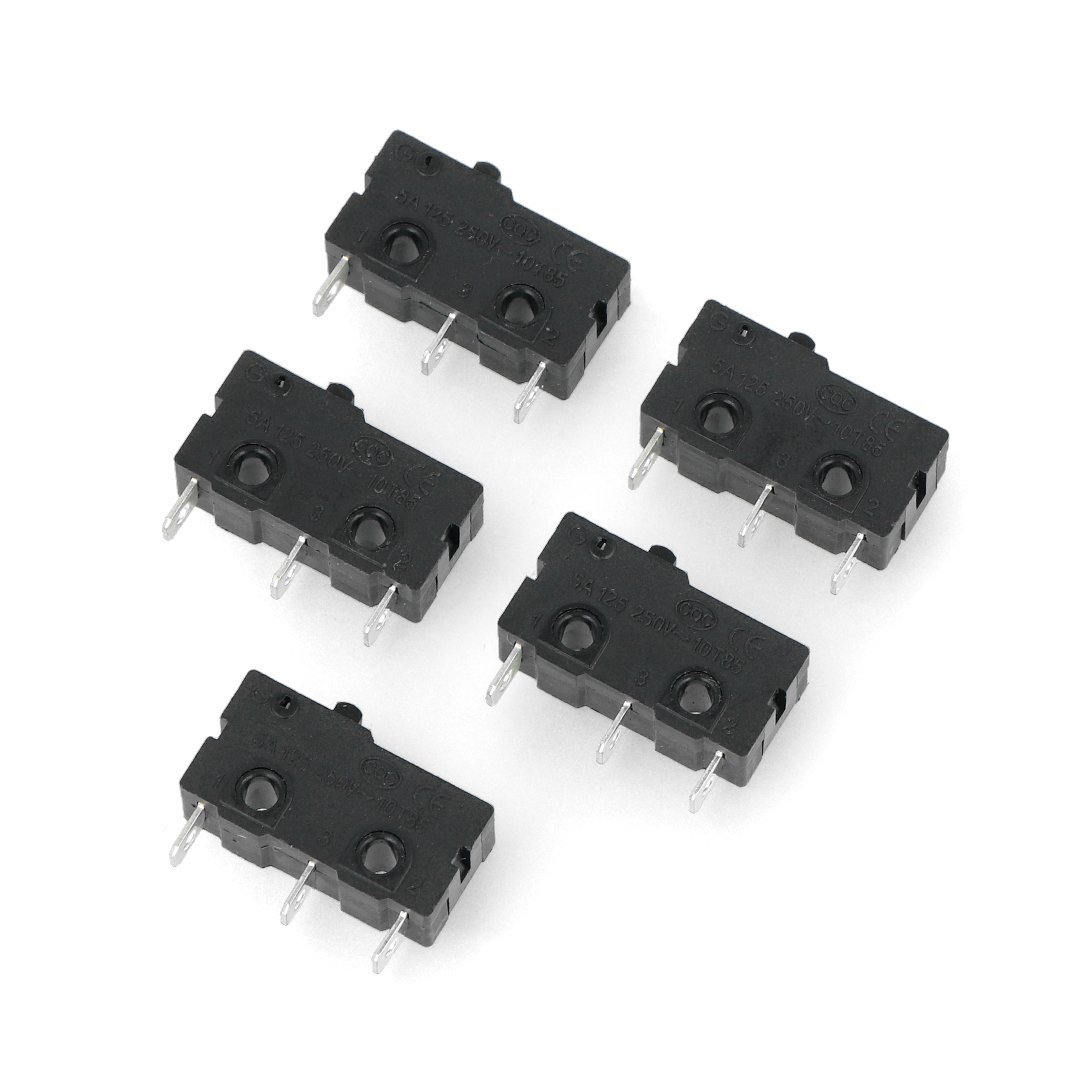 Mini limit sensor switch - WK607.
Specification
Operating voltage: max. 125 V
Current: 5 A max.
Number of leads: 3
Dimensions without lever: 20 x 15 x 6.5 mm

Detailed dimensions are available in thedocumentation.
Mini limit sensor switch - WK607 - 5 pcs.
The limit sensor is suitable for use in automation and robotics, as well as related fields. The switch perfectly detects the change in the position of objects and reacts by cutting off or turning on the power.
The presented model - mini WK607 limit sensor switch - does not have a built-in lever. It is equipped with three standard terminals. Its current characteristics are voltage of 125 V and current of 5 A. There are five components in one set.
Limit sensors WK607 in a set of 5 pcs.
Requirements and characteristics of individual electronic machines make it very important to choose the right component. A great advantage of the limit switch is its versatility. This model will work well in most automatic and similar applications.
You can buy WK607 mini limit switch without levers in set packed in 5 pcs. You are welcome!