Product description: Bridge Fingerbot Bluetooth - Adaprox ADBR0101
The Fingerbot Bridge by Adaprox is an accessory dedicated tothe Fingerbot series. It enables remote control of a miniature robot viathe Internet, thus extending its range on anunlimited scale. Additionally, it cooperates with Siri and Google Assistantvoice assistants.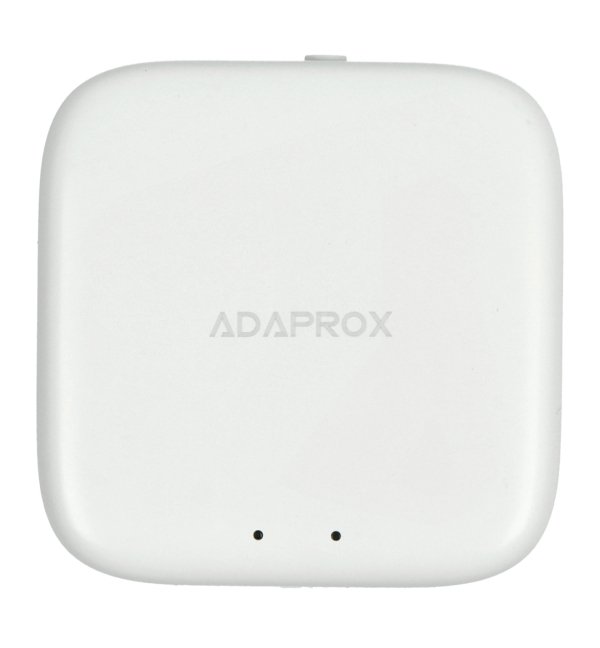 Fingerbot Bluetooth bridge by Adaprox.
TheFingerbot'sconnection to the bridge takes the mini robot to the cloud, so you can control your devices even when you are away from home. Just connect to the Internet. This function is ideal if you want to start the air conditioner before you get home, for example, or turn off a light you forgot about. In addition, synchronizing the Fingerbot bridge withvoice assistantsallows you to control your Fingerbots without having to run the application.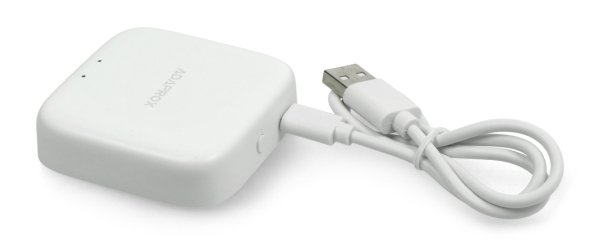 The Fingerbot bridge comes with a USB cable.
Technical specifications of the Fingerbot bridge
Colour: white
Communication:

Bluetooth 4.2
2.4 GHz WiFi
Power supply: microUSB port
Adapter output: 5 V / 1 A
Support for: iOS 11 or higher, Android 9.0 or higher
Working with Adaprox application: yes
Support for up to 4 FingerBot modules
Compatible voice assistants
Dimensions: 62 x 62 x 16 mm