Product description: BitWear - extension for BBC micro:bit
Bit:Wear is a small size add-on for BBC micro:bit users tocreateintelligent clothing designs. The board featuresa vibrating motor, buzzerandaddressedRGB LED. The board is mounted to the main module with 5 M3 x 5 mm screws, it is powered by 2 CR2032 batteries whichcannotbe removed from the stand without unscrewing the cap from the main module. The set is designed for children from 6 years old.
Main features
Simple installationwith 5 screws
Compact size, micro:bit size
The board is equipped with such elements as addressable RGB LED, buzzer and vibrating motor with the possibility of expansion with additional elements
Compatible withMicrosoft MakeCode
Programming in microPython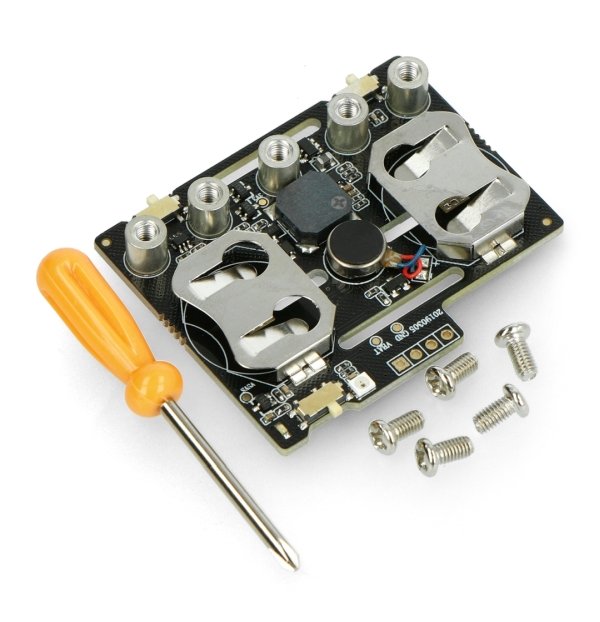 BitWear kit contents.
BitWear specification
Power supply voltage: 5 V / 1.5 A
Built-in:

buzzer
vibrating motor
addressed RGB LED

Power switch
Outgoing connectors for connecting additional modules
Intended use: children from 6 years of age
Dimensions: 50 x 50 x 50 mm
Weight: 30 g
The set includes
1 x BitWear
5 x Screws M3 x 5
1 x Screwdriver