Description: Mini flashlight 9LED Altair Esperanza EOT004M - 1W
The flashlight is equipped with 9 LEDs 1 W. It comes in very handy, for example, when you are searching for electronic elements in a dark basement. The device has a cord for hanging. Powered by threebatteries type AAA 1.5 V(not included in package, sold separately).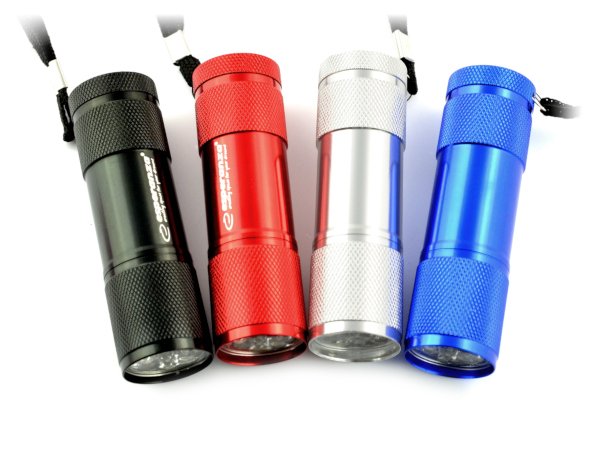 The flashlight is sold in 4 colors, sent at random.
Specification of Mini flashlight 9LED Altair Esperanza EOT004M
Flashlight 9LED Altair
Light source: 9 LEDs, 1
Power supply: 3 xAAA battery1.5 V (not included in package, sold separately)
Material: aluminum
Dimensions: 8.6 x 2.5 x 2.5 cm